ACTION "ALL ANIMALS ARE FANTASTIC!"
Hey, guys! Action needed! Pyrkon has partnered with the Kłębek Animal Assistance Foundation, and we hope that thanks to you we will be able to bring some light (or at least food and affection) into some cats' lives. Wanna help? Take a look!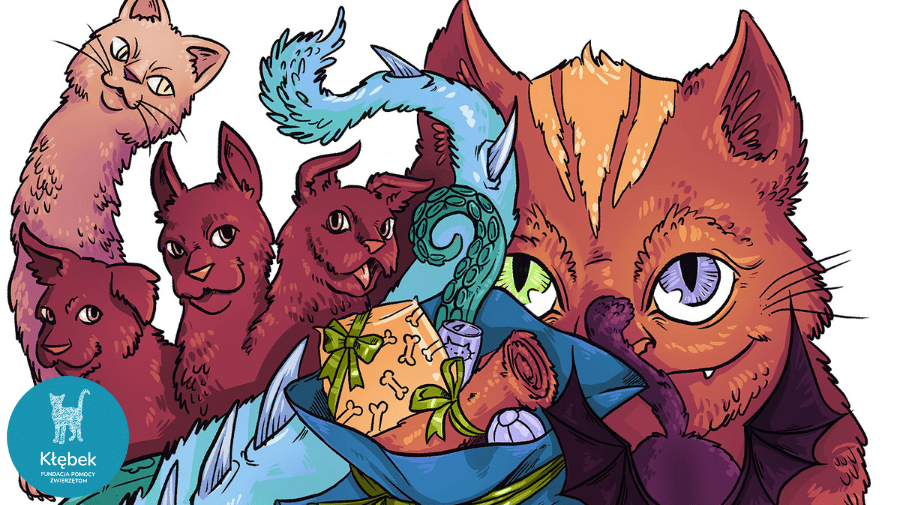 The Kłębek Animal Assistance Foundation is run by a veterinarian and is intended for homeless cats living in the nooks and crannies around Poznań. They have a shelter that currently houses more than 120 cats that are looking for a home. Many of them experienced a lot in their lives: human violence, diseases, the struggle for survival. Therefore, they provide them with professional care and try to give them as much love as possible, and above all find loving homes for them.
You will find a KłębekxPyrkon stall in Hall 5a, where we will be happy to talk to you and accept help if you can offer any to the cats. On site you will find a lot of handmade cat-themed forfeit items, as well as a small piggy bank where you can leave a fiver for the pets.
To learn more about our cooperation, please visit the foundation's website: https://klebek.org/pomoc/
 There, you will also be able to check on an ongoing basis what help is needed, what type of a donation will prove more useful than others.
Remember, all animals are FANTASTIC!