The Kids Section is a place for the youngest participants of PYRKON (up to 12 years of age), where children can spend time on their own or with their parents. By the entrance to the Kids Section, participant (Kids) registration is required. During registration, you accept the KIDS SECTION REGULATIONS – the aim of this procedure is to ensure safety to all the little ones, who are under our care. Here you will find the child registration form.
WHAT ATTRACTIONS WILL YOU FIND IN THE KIDS SECTION?
A visit to the Kids Section is mostly an opportunity to participate in workshops, contests, lecture and meetings with authors prepared especially with the young Pyrkon-goers in mind. Among the attractions you will also encounter experiments, interactive exhibitions and shows. There will also be a Fantastic Lounge on the grounds, where kids will have the chance to play with blocks or have a go in the ball pit or play board games. The youngest kids (up to 4 years of age) and their Guardians will find a specially prepared Toddler Zone here, with a changing table and a foam puzzle. Volunteers and invited Animators will be watching over everything.
PYRKON and a visit to the Kids Section is also an amazing occasion to dress up as one of your favorite characters. We encourage all the kids to put on costumes for the day and become their favorite characters for a moment. May the Fan Convention become an excuse for the entire family to have a Cosplay Party.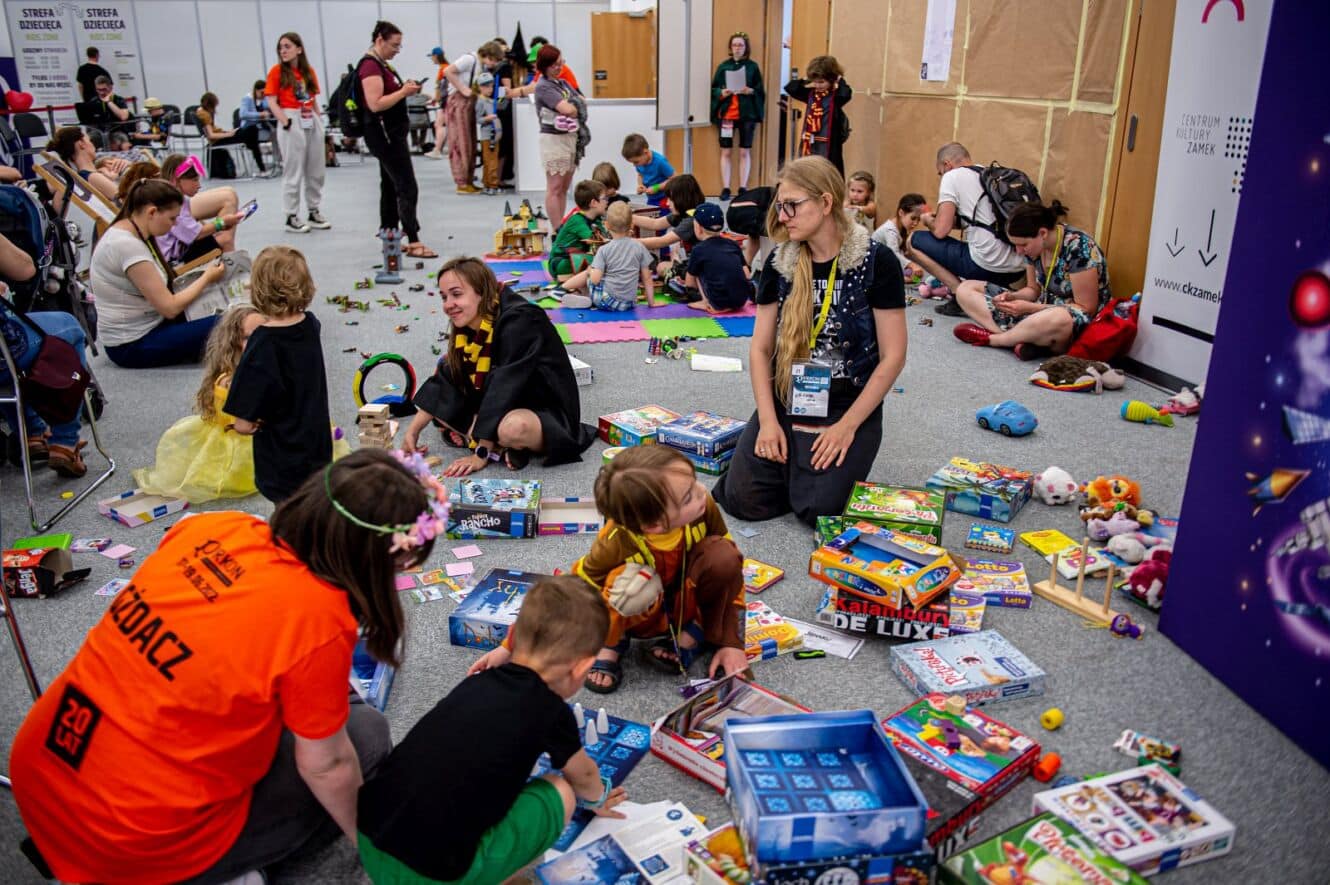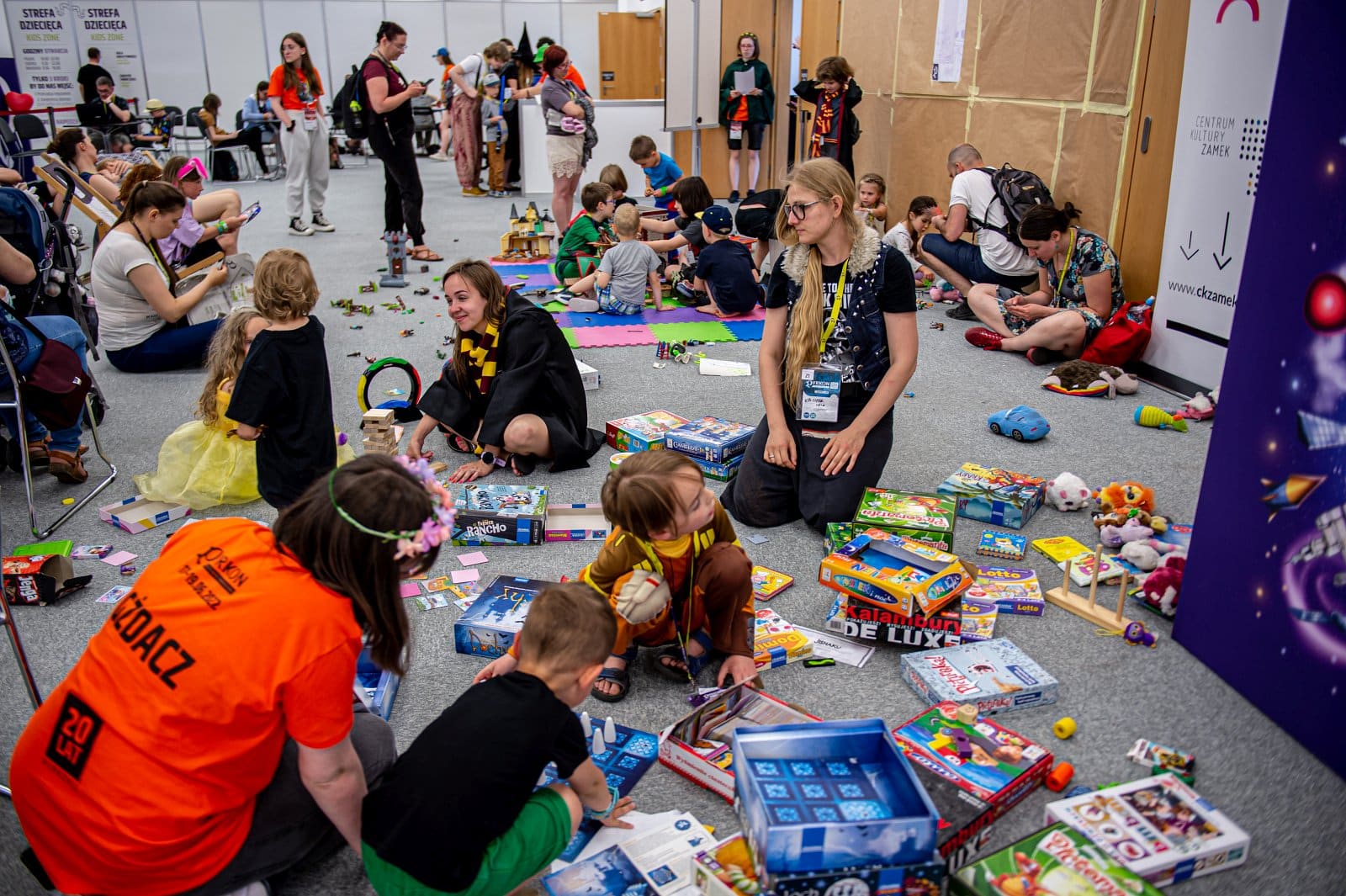 WILL THE KIDS SECTION HAVE GUESTS AND LECTURERS?
Special guests invited by the Organizers, among others: writers of children's literature, fairy tale illustrators, as well as independent artists are an inseparable part of the Kids Section. The Kids Section will also have film viewings and dance classes, including Zumba ® Kids. For two years now, as part of the Kids Section, we have also been organizing the "Little Lecturers" series, where the kids are creators of the program events for their peers. The Little Lecturer's presentation needs to be submitted via the program submission form in due advance (more information regarding the submission of program events will be provided in January).
Additional information among others regarding ticket prices, bands as well as the safety of the Participants (Kids) can be found in the FAMILY PYRKON tab.
NOTE: In editor view, the block presents an inactive, approximate appearance. The correct display occurs in the frontend view of the page.
This is a taste of the fun we had at Pyrkon 2022