This year comes with an abundance of unique artistic attractions. Przedstawiamy kolejną z nich! The Outdoor Stage will host Joanna Lacher and the band Królowa Lasu! Spora część z Was kojarzy ją na pewno z Percivala. For those who haven't met her yet, Joanna is most notably an author of music for The Wild Hunt, the third installment in the game series The Witcher, and the soundtrack for Korona Królów, the Polish historical tv series.
Who is Joanna?
Joanna's career started in 2006 when she began performing with the band Percival. They've become hugely successful and gathered a crowd of fans. Joanna has sung at festivals in many amazing places. Her distinct voice accompanied the early beginnings of the Nowa Tradycja festival. She's performed many times at Slavic and Viking Festival on Wolin island and was a proud addition to Percival's tours. Joanna's performed in France, Hungary, Lithuania, Man Island, the Czech Republic, and Germany. In 2016 she had to abruptly halt her career's development due to a road accident that involved her and her then manager.
Królowa Lasu, Joanna's next artistic project
The crash didn't stop her. Even though she could no longer perform with Percival, she decided to create music on her own terms, unlimited by others' pace. Thus Królowa Lasu was born, the character Joanna created for her solo career. Still, others – Michał Niecikowski and musicians from her previous band influenced her further growth.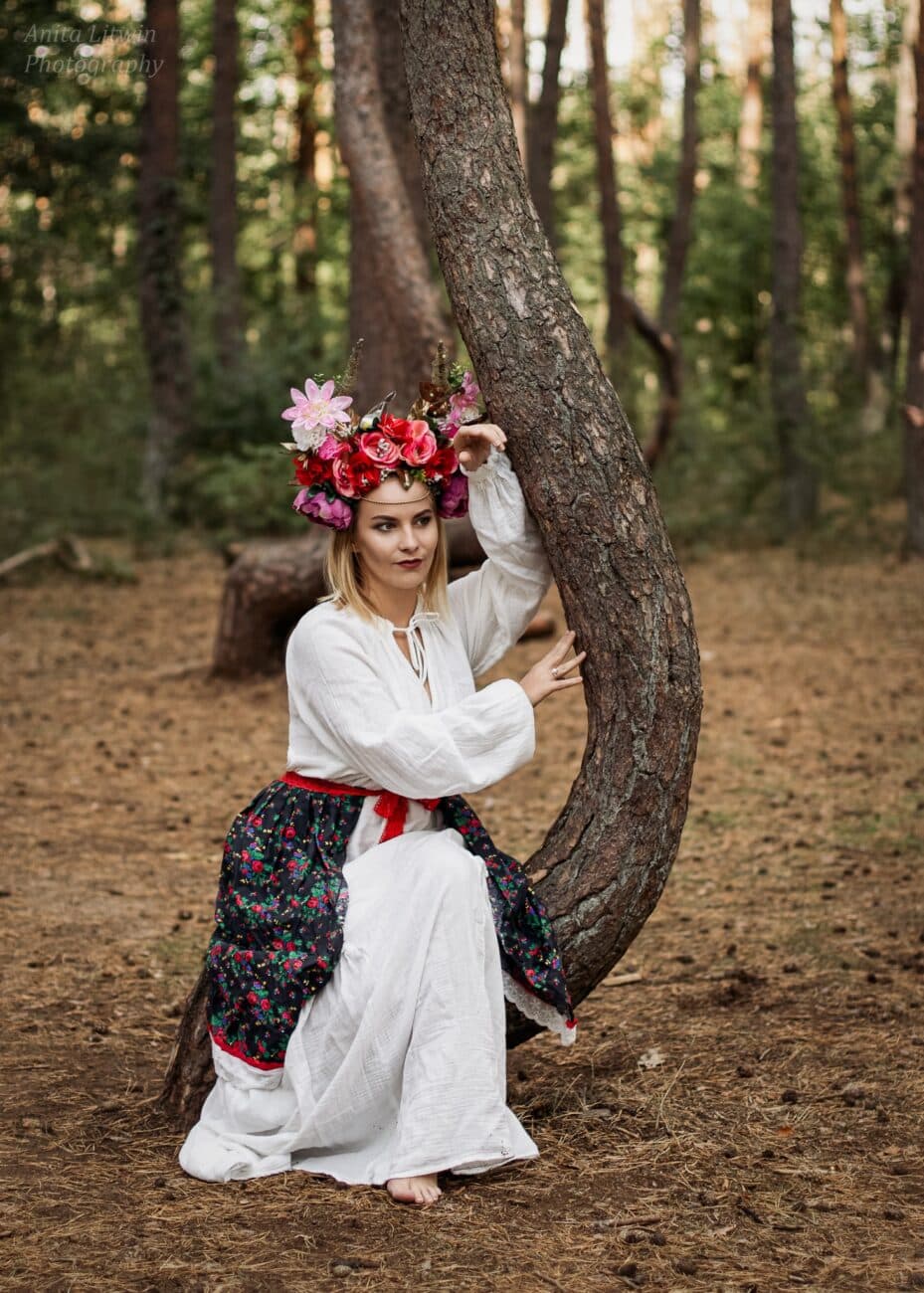 Michał is a young producer associated with trance and electronic music. The charismatic folk music of Joanna gave him an inspirational rush. Joanna and Michal joined forces and invited more musicians to their joined project: Kamil Rogiński, a multi-instrumentalist with an ethnic sound; Joanna Jacheć, the second vocal; and Andrzej Mikityn with his percussion.
You will have an opportunity to hear them all live on the Outdoor Stage! Królowa Lasu is Joanna's vocal project expressing her folk and rock charisma! The live instruments combined with heavy electronics make it even more exciting and fun!
Taste a sample of what their music is about:
Noc Kupały – https://www.youtube.com/watch?v=Xf0UY2lYFMM
Pieśń Leśna – https://www.youtube.com/watch?v=vAKyn_ROqQY
Czornomorec – https://www.youtube.com/watch?v=u51CW5EZQvU
Królowa Lasu – https://www.youtube.com/watch?v=bj1lIM76EDE
Kreon – https://www.youtube.com/watch?v=4ygDUwwXnEo
Small bonus
There is also a small musical present we have in store for you! Our organizers have come up with a Spotify playlist dedicated specially for you: https://open.spotify.com/playlist/40r6wvFaTJ4YOkCrSHQtmI?si=33245350e72b40d1
We hope it will sweeten your trip to this year's Pyrkon. We can't wait to meet you!

Everyone will find something to their taste here. Embark on a sentimental journey across a multitude of universes and meet your heroes 🙂 You will come across Geralt, Jaskier, Neo, KIT, Darth Vader, Frodo, Sub Zero, Mario, Hodor, Red Ranger, and more.

Let us know in the comment section what else should we add 🙂
Tags:
atrakcje
,
koncert
,
Mała Scena