What attractions await you on the Outdoor Stage during Pyrkon 2023?
This year's Outdoor Stage is packed full of amazing concerts and performances, with something for everyone thanks to a very diverse repertoire. There will be even more great fun waiting for you at Pyrkon 2023 compared to last year!
So what can you expect from the Outdoor Stage this year?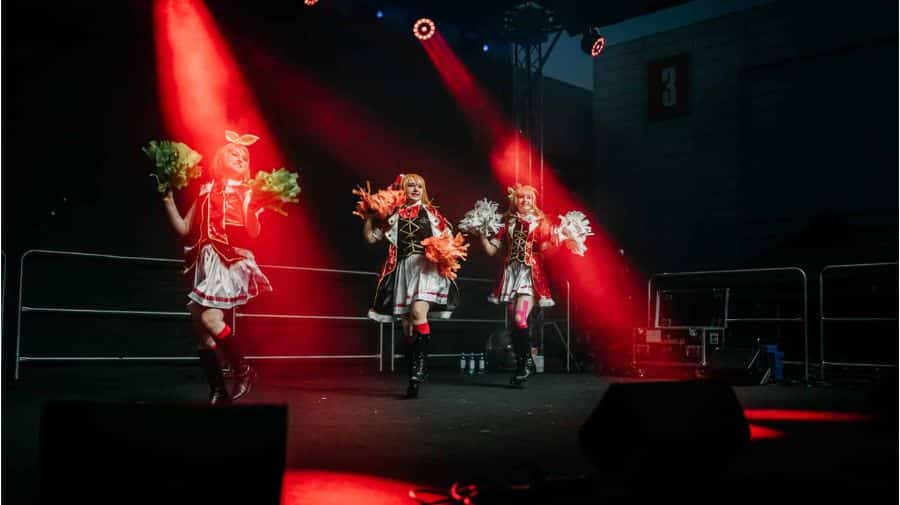 Concerts, performances and shows! What's more, it will be open to the public, and you'll find it in St. Mark's Square – outdoors!
The number of planned attractions is truly impressive. Many talented musicians will visit the festival. Pyrkon will host not only musicians from Poland, we will even be visited by artists from very distant parts of the world, such as None Like Joshua, who will be coming all the way from America, or Luna Haruna, who will be arriving from the Land of Cherry Blossom.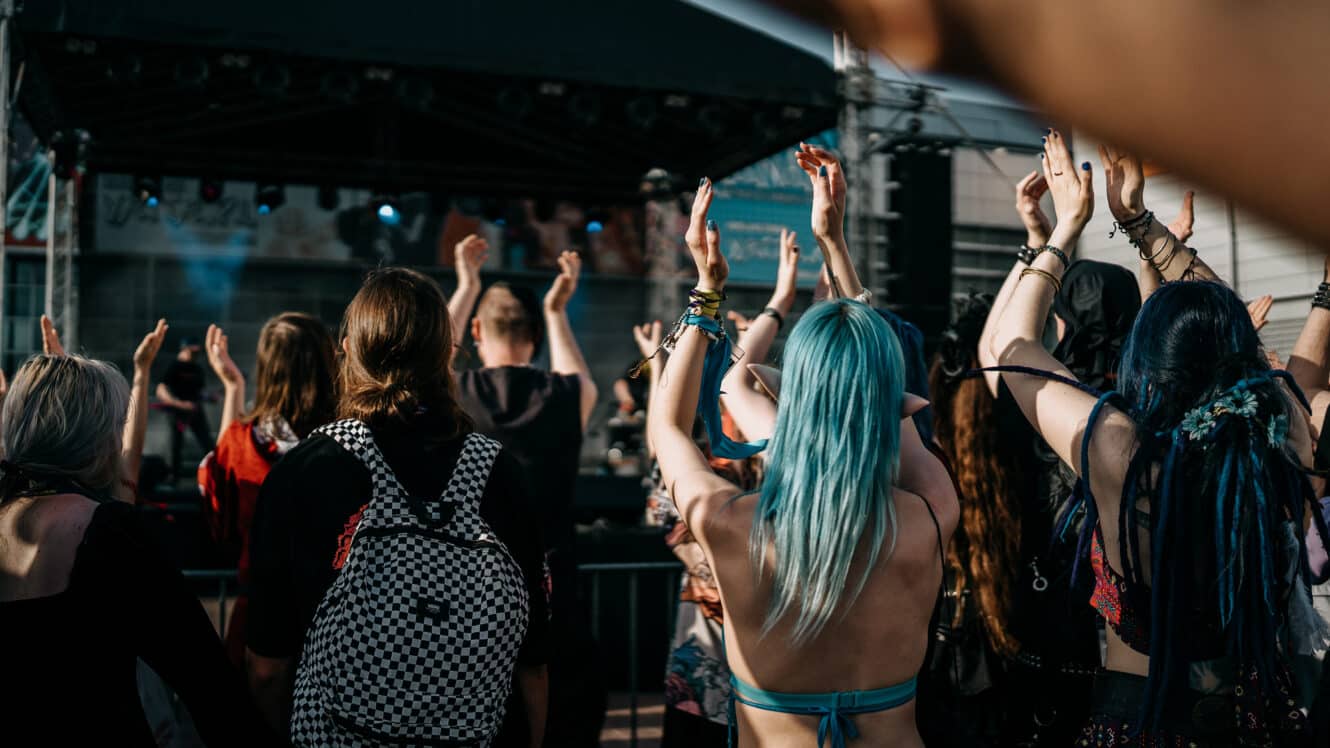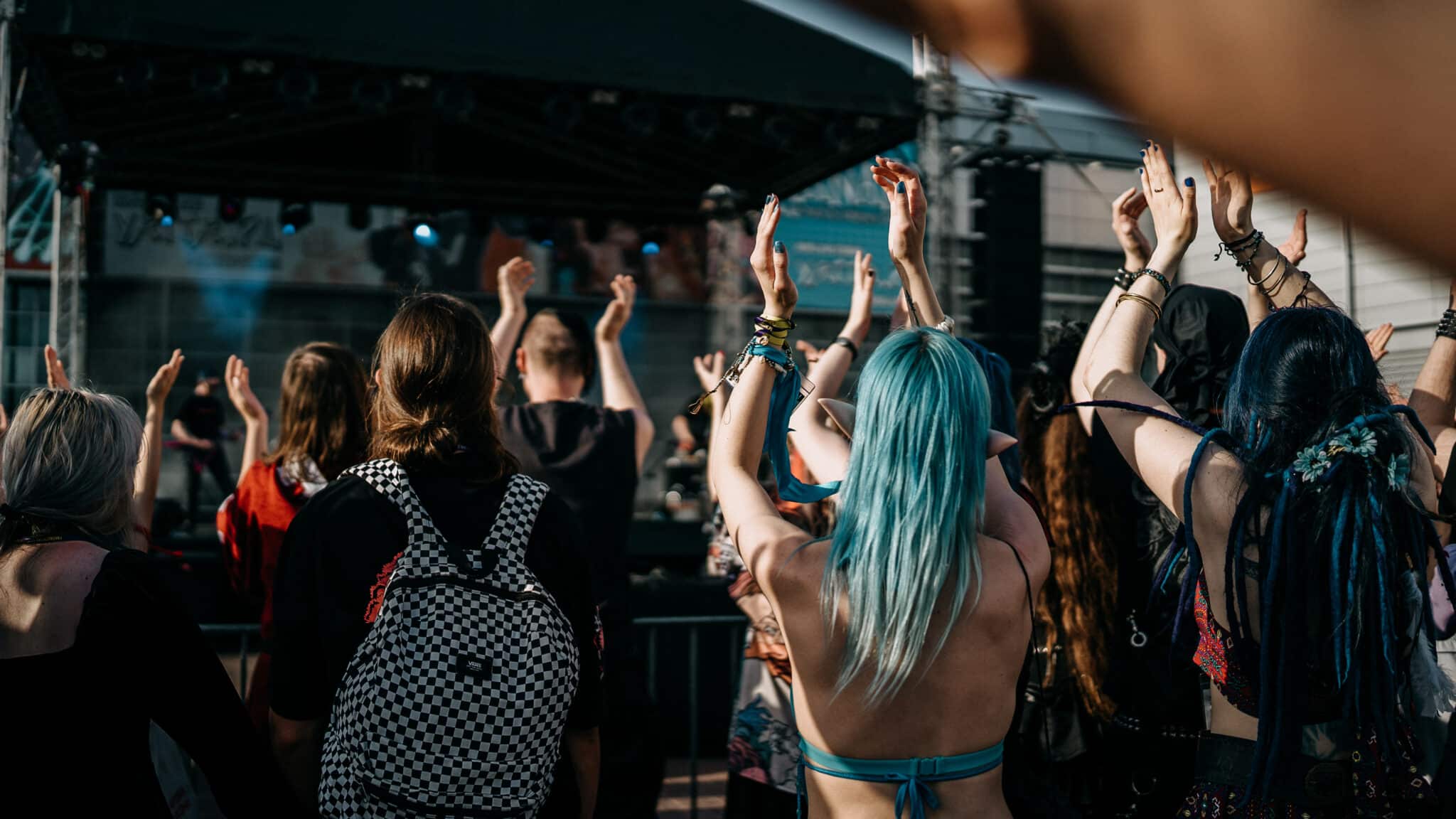 So let us present you with a breakdown of the various concerts and performances below, so that you know which program events interest you most and don't miss a concert by your favorite artists.
Folk Bands:
Dziewanna – an artist whose work is set in the trend of mystical folk and melodic folk metal with a touch of mystery, inspired by the world of "The Witcher," Slavic and Nordic folklore and literature of the Romantic era.
Żniwa – a band creating music within the pagan folk trend, their music oscillates around neo-Celtic, Slavic and Nordic vibes.
Łysa Góra – a band giving folk music a strong rock setting. They draw inspiration primarily from traditional Slavic songs – from Polish lands all the way to the Balkans. In 2018, the band created a second, acoustic, strictly folk project.
Weljar – the band creates melancholic music bordering on folk and ambient. Their music is inspired by ancient Slavic times and shamanism, and was born out of a longing to be close to nature and the primal force inherent in it.
Runika – a band with charismatic female vocals. They draw their musical influences from folk, heavy and power metal, classic rock and even gothic. You will also find inspiration from Slavic mythology and bestiaries, among other things in their songs. 
Manga/anime performances: 
Luna Haruna  – in May 2012, she made her debut as a singer with a song for the second season of "Fate/Zero" – "Sora wa Takaku Kaze wa Uta." Since then, Luna has performed songs for many anime series, such as "Sword Art Online" and "Saekano. How to Raise a Boring Girlfriend." 
Hibike Chamber Choir – Hibike Chamber Choir 響け合唱団 is an all-female ensemble formed 8 years ago on the initiative of its conductor Katarzyna Jaskólecka in Poznań. The choristers are passionate girls in love with singing and Japanese culture. Hibike's repertoire (Japanese for "resound") are almost exclusively works by Japanese composers. Why? The girls want to show the beauty of Japanese art and language, that is, what has captivated them about the culture of the Land of the Cherry Blossom.
Akiharu Idols – an idol group focusing on the anime series "Love Live! School Idol Project."
Karol Suchecki – an artist who creates Polish covers of songs for foreign animations.
NanoKarrin – a dubbing group that also creates Polish covers of various types of songs. They are best known for their covers of "Warriors" from Imagine Dragons and "World.execute(me)" from Mila, but these are definitely not the only types of music they have in store.
Heavier music:
Jeremiah Kane – a four-member music band from Poznań, Poland, which combines in its music such genres as synthwave, darksynth and metal, adding a pinch of the sound of retro game soundtracks.
Infinitone – a band created in the progressive rock trend. Infinitone is a musical infinity that reflects the diversity of characters and temperaments of the crew. Their work is a cohesive mix of progression and atmospheric electronics underpinned by solid metal construction.
Tassack – a band that will add a slightly more aggressive thrash metal sound with crossover elements to the lineup.
Other: 
Jelonek – the artist composes the most popular violin songs in new hard rock versions. The "Jelonek" project is predominantly instrumental music with the leading role of violin and string instruments in the rock-metal company of guitars and drums.
None Like Joshua – a versatile master of words who takes on a variety of musical genres and topics. His music ranges from Zelda to Star Wars, from Goku to Naruto, through dubstep, trap, metal and many other genres – all things that can and should be rapped about. He is also an experimental electronic producer.
Mr. Jazzek – a forerunner of electro swing in Poland, a musical genre that combines influences from classical or contemporary swing and jazz with genres such as EDM, house, dubstep, drum and bass or hip-hop. Mr. Jazzek ranks among the top electro swing artists in the world!
One thing is for sure, during Pyrkon 2023 a whole host of great artists will perform especially for you, and a lot of great fun awaits you at the Outdoor Stage! Get swept away by the amazing music and fantastic performances!