Want to show off something amazing? Don't be shy and apply to the Fantasium Creatium with your exhibit!
Although Times are uncertain, we're working on Pyrkon 2021, full speed ahead! Want to become part of it and make people talk about it throughout the next year? You simply must apply to the Fantasium Ctreatium with your exhibit!
Fantasium Creatium welcomes you heartily!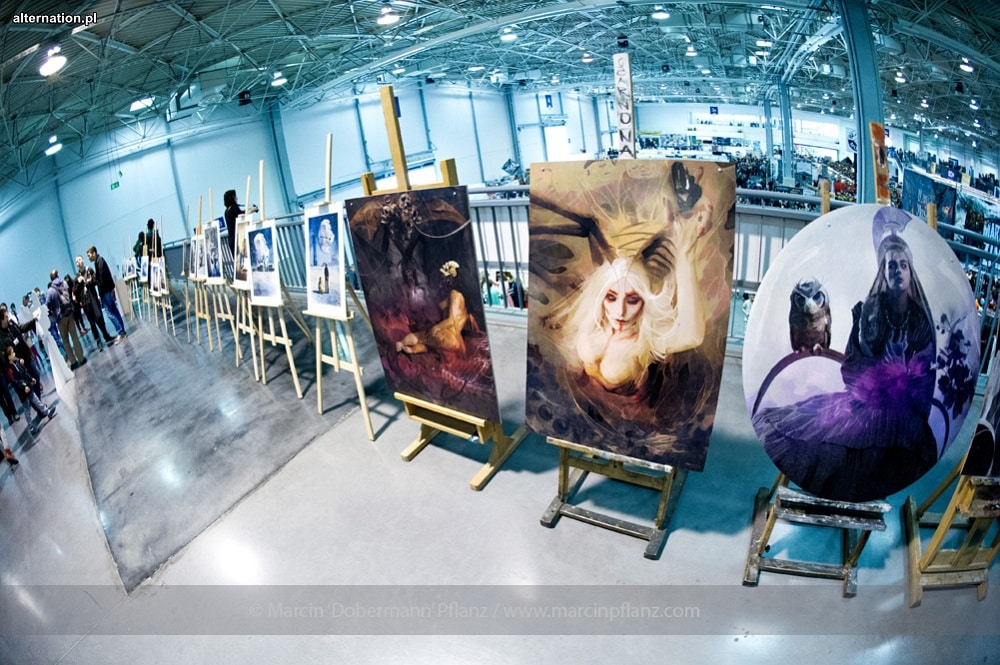 Fantasium Creatium is an incredibly colorful place, where artists from all over the country (and abroad) get to present their awesome projects. Here, you can find virtually anything you can think of! From exhibits full of phenomenal graphics, photographs, paintings or breathtaking costumes, through collections of gadgets and figurines of all sorts, al the way to paper models and handicraft.
Visiting the Fantasium Creatium gives you the unforgettable possibility of admiring the talent and passion of others, but it is also an incredible occasion to talk to extremely gifted creators and – who knows – maybe even learn something new from them?
If you love creating, if you're one for always putting your heart and soul into everything you do and your head is buzzing with ideas then don't hesitate to contact the Fantasium Creatium Manager by sending an e-mail to [email protected].
You can send your applications in until March 21st, 2021.