Activities for the World of Warcraft or Starcraft fans await them not only in the Video Games Section. Visiting the Literature Section of Pyrkon 2019 will be Christie Golden, who is working for Blizzard Entertainment!
Christie Golden can surely be called the creator of the worlds. For years, she has been developing the universe of the Blizzard Entertainment franchise, but also wrote her own pieces. As a result of that, the titles she authored are now on the New York Times bestseller list and she herself is a winner of  numerous literary awards. This year's Pyrkon gives you a unique opportunity to meet her in person.
Christie Golden's literary output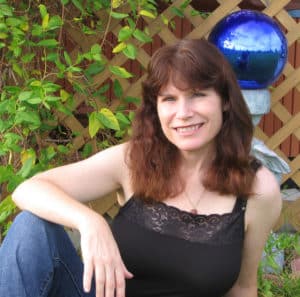 As a senior writer on Blizzard Entertainment's story and franchise development team, Christie Golden helps build and expand upon the fiction of the company's game universes through novels, short stories, comics, cinematics, and more. Golden authored the tie-in novel World of Warcraft: Before the Storm, which leads into the events of the WoW expansion Battle for Azeroth, and also most of the scripts for the expansion's in-game cinematics.  She also wrote the script for the cinematic Lost Honor, featuring the characters of the human king, Anduin Wrynn, and the orc warrior Varok Saurfang. She's delighted to have narrated the Audible versions of her novels Lord of the Clans and Rise of the Horde, and the soon-to-be-released Arthas: Rise of the Lich King.
Golden officially joined Blizzard in 2017, but she has been writing official Blizzard fiction for nearly two decades, including the trilogy of novels that make up the StarCraft: The Dark Templar Saga and multiple World of Warcraft novels including Rise of the Horde and Jaina Proudmoore: Tides of War. Over the course of her career, she has written more than 50 novels and short stories, nine of which have appeared on the New York Times bestsellers list, including Arthas: Rise of the Lich King. She has also penned multiple novels set in the Star Wars and Star Trek universes as well as her own original works of fantasy fiction. Golden is a two-time Scribe Award winner, and in 2017 was named a Grandmaster by the International Association of Media Tie-in Writers.
Christie holds an English degree from the University of Virginia. When she's not building fantasy worlds, Christie enjoys traveling and exploring the cuisines of our own world.
Tags:
program
,
program
,
pyrkon 2019