Kenneth Hite is coming to Pyrkon!
All you blood-thirsty Vampire fans, Investigators seeking for dark mysteries, Star Explorers… or simply RPG fans! If you haven't booked a trip to this year's Pyrkon yet, this is your cue! Why? We have teamed up with Alis Games to bring you a special guest – the author, consultant and co-creator of hundreds of RPG titles – Kenneth Hite!
TENURE OF ROLEPLAYING
This man has had an input in so many projects that it is impossible for us to credit all of them here. You may recognize him for his work related to the Cthulu mythos such as "Trail of Cthulu" and "Fall of Delta Green". Currently, he is also the lead designer of the latest edition of Vampire: the Masquerade!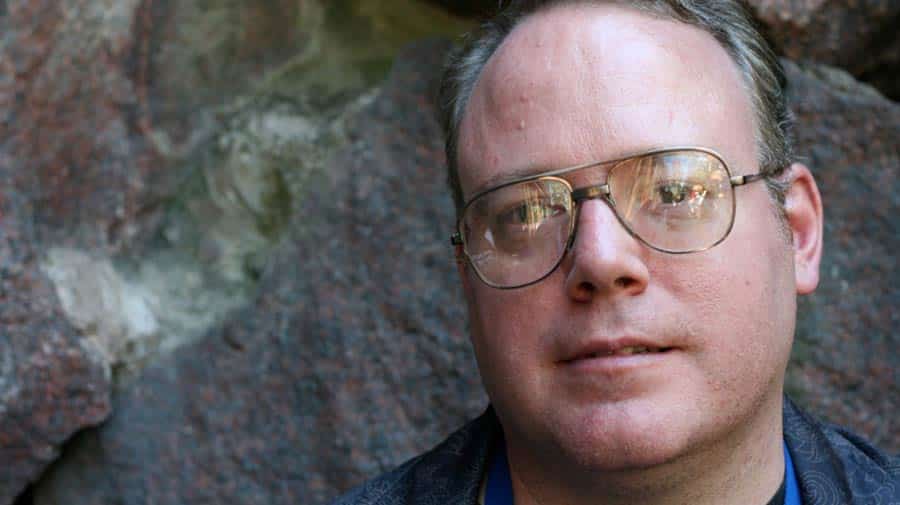 His story started with volunteer work for Chaosium Inc. (the studio responsible for "Call of Cthulu"). He recalls acting as a Gamemaster during events and feasting on company pizza.
After several years Kenneth became a part of Steve Jackson Games, where he began his creative work again. The result was "GURPS WWII" ("Generic Universal RolePlaying System: Weird War II", a supplement to the "Generic Universal RolePlaying System").
His first RPG title was the "Nephilim", a title created together with Chaosium, which was published in 1992. After some time of freelance work, Kenneth joined a company with a particularly romantic name – The Last Unicorn. During his time there, he developed a role-playing game set in a "somewhat" popular universe – "Star Trek".
Let us not forget his work on "RuneQuest" and "Unknown Armies" – both of those titles benefited greatly from his input. In addition, he authored numerous manuals for the "Gamemastering Secrets", which won the 2002 Origins Award for Best Game Aid or Accessory. That's not everything! Kenneth also worked as a consultant for the "Dungeons&Dragons 5e".
On top of that, he contributed to the children's fantasy world. Among his works, you will find an RPG "Bubblegumshoe" and a series of children's books concentrated on the Cthulu mythos. "Where the Deep Ones Are", "The Antarctic Express", "Cloffourd the Big Red Dog" and "Good night Azathoth" are perfect titles for the little ones.
GOING ROUGE ON HIS CRAFT

It should come as no surprise that Kite's literary talent found its purpose beyond the children's section. He authored several fiction and nonfiction books. Those worthy of mention to the fantasy fan are: "The Nazi Occult and The Cthulhu Wars", "Tour de Lovecraft: the Tales", "The Thrill of Dracula", "Cthulhu 101".
Last but not least, Kenneth Hite is a proud citizen of Chicago and an owner of two cats!
If you would like to know what he has been up to lately, check out the crowdfunding project for the Polish release of the Vampire: The Masquerade's 5th edition!