Rob Wilkins – author of the book "Terry Pratchett. A Life with Footnotes," will be our Guest at this year's Pyrkon. We will also host Piotr W. Cholewa, a long-time translator of novels from the "Discworld"!
If you are a fan of Sir Terry Pratchett's works, then Rob Wilkins probably doesn't need introducing. He is a former assistant, friend and guardian of Pratchett's literary legacy. The Literature Zone will also host Piotr W. Cholewa, who has been translating Pratchett's novels (and many other authors!) for years.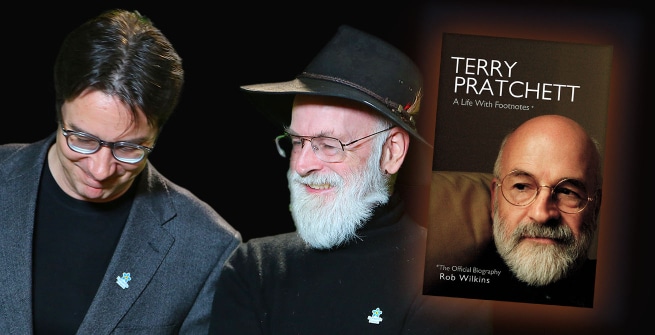 Rob Wilkins – how did it all start?
In 2015, when Death took Sir Terry Pratchett with him, he was working on the most interesting story in his oeuvre – his own. Phenomenal as well as admired far and wide, the creator of fantastic books was writing his memoir. It was supposed to be a story about a boy who, at the age of six, was predicted by his teacher to achieve nothing, and who proved throughout his later life that there was not a grain of truth in this fortune-telling.
There's no denying that Terry Pratchett's life was full of achievements that amazed everyone: he became one of the best-selling and most-loved writers in the UK, won the prestigious Carnegie Medal, was awarded a knighthood and… made a name for himself around the world with his ironic humor and his humanitarian work.
However, he did not finish the book.
Rob Wilkins – and how did it turn out?
The book, which Sir Terry Pratchett was sadly unable to complete, was written by Rob Wilkins – a former assistant, friend and guardian of the literary legacy left behind by Terry Pratchett.
In order to write Pratchett's moving biography, Wilkins drew not only on his own memories, but also those of the writer's family, friends and colleagues. Wilkins has created a moving, sensitively written book that is a panorama of Terry Pratchett's life – from his childhood, through his stunning writing career and his struggle with Alzheimer's disease, to his death.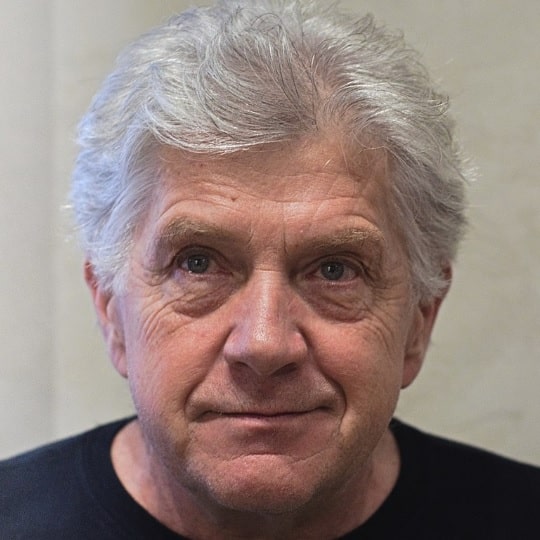 Piotr W. Cholewa – from a foreign language to our own?
"The Discworld," "Ender's Saga," novels by Gibson, Le Guin and Zelazny. What do they all have in common? These are books translated into Polish by Piotr W. Cholewa.
For years, the work of Piotr W. Cholewa has allowed fantasy lovers, in Poland, to enjoy the adventures of the magician Rincewind and other characters from the "Discworld." For the translation of the first part of the series – "The Color of Magic"– he received an award from the Association of Polish Translators in 1995.
He has translated more than a hundred books into Polish. His work was recognized at Eurocon in 2010, where he received the European Science Fiction Society's (ESFS) "Hall of Fame" award for best translator.
Rob Wilkins and Piotr W. Cholewa at Pyrkon!
So if you want to meet the author of the official Terry Pratchett biography – someone who worked and was friends with Pratchett – there will be an opportunity to do so at this year's Pyrkon. Just visit the Literature Zone!
All fans of Terry Pratchett's novels are equally welcome to meet someone responsible for the phenomenal translations of novels from the "Discworld." Was it difficult to render the characteristic humor of Pratchett's books in our native language? What was the biggest challenge in the translation process? You can ask Piotr W. Cholewa about this (and many other things) at Pyrkon.