Pyrkon can be tiring for the participants – the whole day of lectures, exhibitions, meetings with guests and other attractions is really something! After many hours of adventure at the Poznan International Fair, it is worth going to a pub, tavern or inn to quench your thirst and equal the level of liquids in a exhausted body. That's why, we present you a list of premises that cooperate with Pyrkon. As you have your Pyrkon ID, you can take advantage of discounts in the following places. Beside satisfying your desires, you can also get to know and integrate with other participants of Pyrkon.
Elizjum
Nowowiejskiego Street no. 10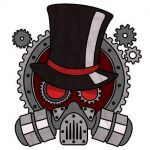 The Alternative Pub has prepared several discounts especially for Pyrkon. Surely, the lovers of the golden beverage will be satisfied – the prices for a single draft beer start from 5 PLN, and also beer-neophytes will find something for themselves! A maximum price of 10 PLN for a craft beer. If, however, someone would prefer a slightly stronger beverages, they will certainly benefit from the promotion of shots that can be bought for almost symbolic 3 PLN.
Facebook
Locus
Szewska Street no. 20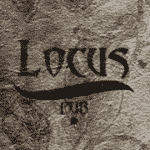 If anybody would find themselves pottering around the Old Market, it is worth visiting about Locus, which is located at Szewska Street no. 20. Also here every participant of Pyrkon will be able to find shots for 3 PLN. Fans of Miłosław and Czarna Fortuna should feel good in Locus because both of these beers will cost only 5 PLN. In addition, the pub also offers a wide selection of craft beers – all of them will cost 11 PLN.
Cybermachina
Mielżyńskiego Street no.19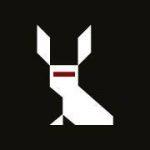 The popular gaming pub also prepared many discounts for participants of Pyrkon. The price of Pardal beer will be reduced to 6 PLN, and drinks will be cheaper. You only need to pay 12 PLN for "Mana Potion", the price for "Potency Potion" will drop to 14 PLN, and for the "Potion of Life" to 16 PLN. The "Pentakills" will be even cheaper, as only one bill from the National Bank of Poland with the image of Prince Mieszko I will be enough to buy them.
Kosteczka
Strzelecka Street no. 13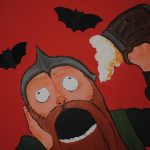 Someone got in your black books in the Tabletop Games Section and you decided to challenge them to a duel on the beaten ground? Challenge him in Kosteczka, which offers a lot of board games to choose from! In addition to a wide range of games, you can also find there many types of beers – each of them will be 2 PLN cheaper for the Pyrkon participants.
Amore del Tropico
Ratajczaka Street 26/2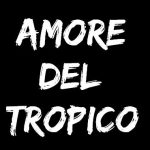 If you are lacking sports emotions, visit Amore del Tropico. Local innkeepers have prepared a table football tournament for Pyrkon attendees – gather the team on Saturday at 20:00 and defeat the participants of another Section! On Friday you can dive into music, as at 21:00 there will be a concert of Taczaka Beats band. Let's not forget, however, what everyone will sharpen their teeth for and prepare some ducats: with your Pyrkon ID in Amore del Tropico, 10% off for everything!
Draft
Wielka Street no. 7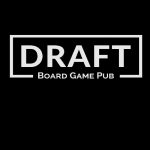 Let's not forget the Draft located at Wielka Street. For each participant there is a 10% discount for all alcohol, all you need to do is to show your pass. All cosplayers should think about wearing the outfit a bit longer, because each of them will get a discount of up to 20%. At the end of Pyrkon, there will also be a great quiz on board games and pop culture. You can win board games and vouchers for the bar. The competition will start on Sunday at 17.00.
Schron
Kościuszki Street no. 68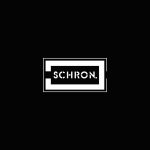 On Saturday, we invite you to the "PYRKON AFTERPARTY", a party organized by the partner club SCHRON! Address: Kościuszki Street no. 68 (near the fairground) Start: 23:00. Special price for the owners of the Pyrkon ID: PLN 20. For more information about the event and the music you can expect, go to [Facebook icon] / Schron66
And you will want to take a break from the noise of the festival if during the day, we also invite you to Schron, where you will be able to take advantage of the attractions organized by The Bunkier.
Virtual Reality – something for everyone who wants to travel into the future. There are four stands with lots of games to choose from that you will get to know the world of Star Wars and lightsaber, or the interior of a spaceship. Escape Room is something for those who want to take a step back into the past. We invite you to go through some of the more difficult Escape Rooms in the city. The Lost Officer or the Carnation Program will surely cause shivers on your skin. More information and registration via: www.thebunkier.pl
Kraft
Słowackiego Street no. 27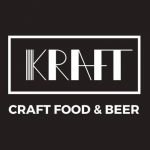 Located in the heart of Jeżyce, Kraft decided not only to provide for the thirsty ones, but also to feed the hungry ones. During the day, each participant in Pyrkon will be able to order lunch and beer for only 35 PLN. If you feel hunger and thirst only in the evening, after a long day of excitement in Pyrkon – nothing is lost! The cost of beer ordered along ribs or sausage will be only 10 PLN!
Foodhall
Dworcowa street 1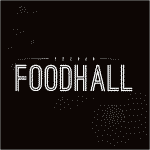 FoodHall – a place just 5 minutes of walk away from Pyrkon – in the Old Poznań Main Station building, where you can find more than 10 different cuisines from all over the world.
The freshly restored interior in postindustrial style is a vibrant place full of meetings and cultural events that you simply must visit.
Especially for Pyrkon attendees the bar prepared discounts up to 20%.