Victor Dorobantu, "Wednesday's" Thing, the main character's friend, to visit Pyrkon!
How to convey emotions without words? Our next guest, Victor Dorobantu, who plays the role of Thing in the TV series "Wednesday", will talk all about it!
Victor Dorobantu is an artist-illusionist, originally from Romania. He began his career combining magic, illusion and card tricks by performing at private events and then on TV shows, watched all across Romania with bated breaths. Victor has also become known as an excellent stuntman and character performer. 
From illusionist to actor – or straight to the set of a TV series
The rest of the world heard about him through his exceptional performance in the Netflix hit "Wednesday," where he played the series' Thing. Millions of viewers loved his unparalleled expression, where, although he remained silent, his gestures meant more than a thousand words.
He recalls his work on the set of the series as follows:
It is difficult to create something from start to finish. Even in the way he [Thing] speaks, it is quite difficult to find movements that can express feelings. For example, falling in love or anger. Everything is quite difficult when you do it with a real actor.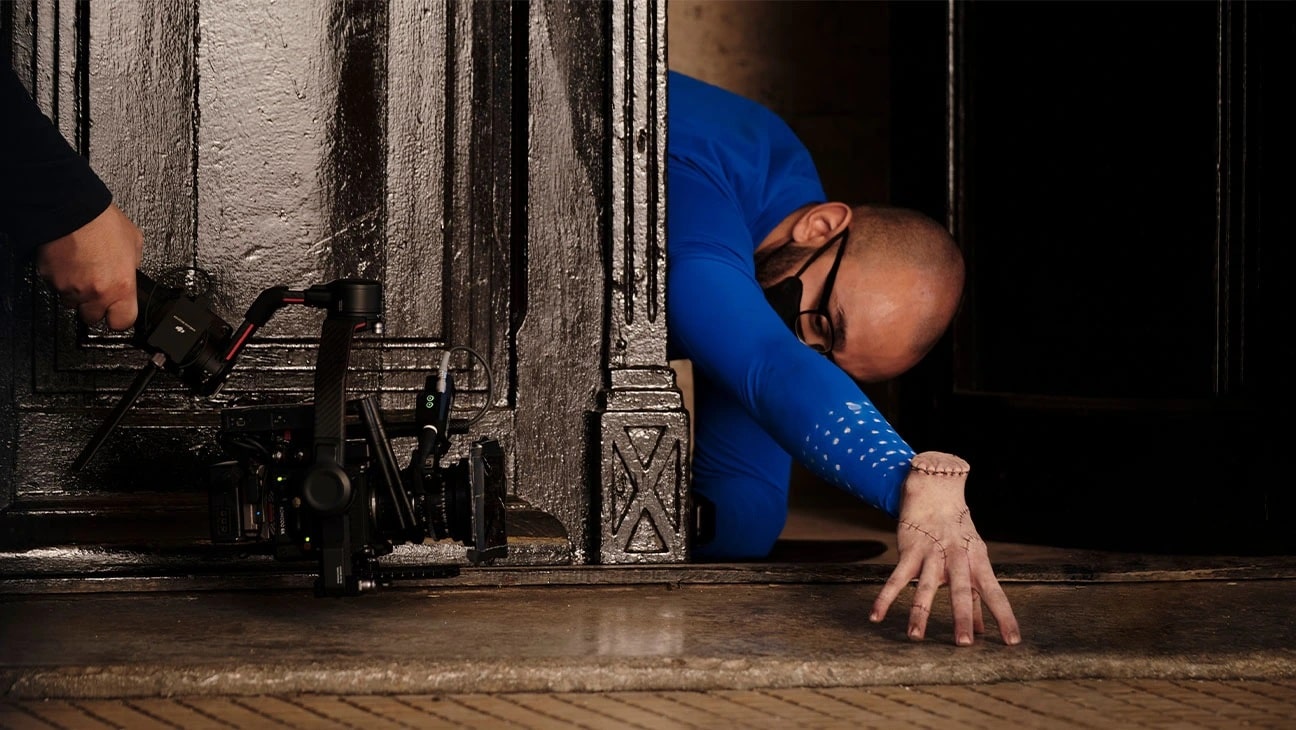 Tim Burton himself was involved in casting the actor for the role of Thing, and it was he who decided to engage Victor Dorobantu. You have to admit – he hit bull's-eye with this choice!
Come meet the actor at Pyrkon!
If you want to know the behind-the-scenes work of an actor who, with one hand, has to play all the emotions that a great and meticulous director like Tim Burton has planned for him – be sure to stop by to meet Victor! Maybe, you will also be able to learn some tidbits about the next season of "Wednesday" 😉