Have you always wanted to go to space, but you just can't find the time? Do you want to become an universe-tourist but it seems like your paycheck may not be enough for such vacation? 😀 We've got great news then – on Pyrkon we offer you a quick and free trip to extraterrestrial space! Your tour guide will be Przemysław Rudź- one of the best polish creators of electronic music.
Electronic music…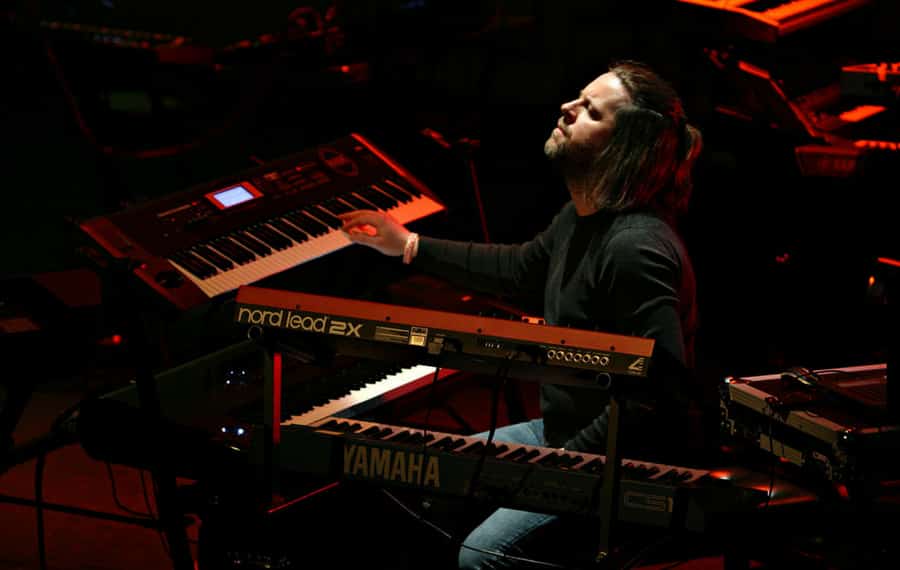 If you still don't know how to spend your Saturday evening, then you will certainly be attracted by the offer of the Science Section. They prepared an audiovisual show, which will give you an opportunity to go to the farthest and most extraordinary corners in our galaxy – all in just a bit over an hour. The show's title is "A journey into space", and Przemysław Rudź is its author- a polish composer and performer of electronic music.
Rudź is also an avid enthusiast of astronomy, which he constantly tries to popularize through his lectures, sky shows and participation in astronomical gatherings all over the country. Combining these two passions of his  will surely  provide you with a lot of amazing experiences during the performance.
…and cosmic visualisation
An additional attraction of the show will be the  visualizations prepared in cooperation with the guest of the Science Section – doctor Leszek Błaszkiewicz, a specialist in radio-astronomic research, and a fan of electronic music in private.
Time and place
The audiovisual show will take place on Pyrkon's Saturday at 22:00 in the Science Hall. There are 400 places altogether, and some of them are still available and are waiting just for you! Come to the show and enjoy your own space odyssey.
The program point is language-neutral.
Tags:
program
,
program