We have yet another great news for the fans of Asian pop culture. We will host an Italian artist Dave Rodgers, lyrics author, composer, and producer known for his contribution to the dance music Eurobeat. Kaioh, Dave's guitar-playing collaborator, will join him on stage. Fans of the Land of the Blossom Cherry may recognize this duet through their music for the Initial D anime series.
We introduce Dave and Kaioh
In 2019, Dave (Giancarlo Pasquini) established his own label Dave Rodgers Music and started producing music and music videos in collaboration with numerous artists, Kaioh among them. Some of his songs, most notably "Déjà Vu", are featured in the anime Initial D, which contributed significantly to the popularity of Eurobeat music.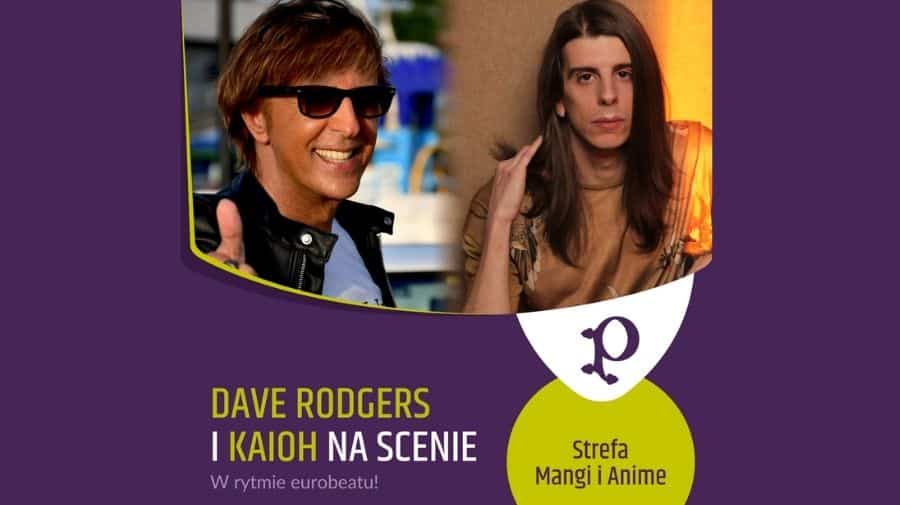 Kaioh (Federico Pasquini) is a musician, composer, and producer. He entered the world of music thanks to his parents… Dave Rodgers and Alessandra – an artist also known as Domino. Kaioh is a massive fan of Japanese pop culture and the Pokemon world, which has driven him to live in Japan for a year. Since 2010 he has written and produced Eurobeat songs for numerous artists, and he has begun to perform on stage as a Eurobeat singer as well.
So whether you are an Initial D fan or would like to taste this music genre, come to the concert – it will make your heart Eurobeat!
Small bonus
There is also a small musical present we have in store for you! Our organizers have come up with a Spotify playlist dedicated specially for you: https://open.spotify.com/playlist/40r6wvFaTJ4YOkCrSHQtmI?si=33245350e72b40d1
We hope it will sweeten your trip to this year's Pyrkon. We can't wait to meet you!

Everyone will find something to their taste here. Embark on a sentimental journey across a multitude of universes and meet your heroes 🙂 You will come across Geralt, Jaskier, Neo, KIT, Darth Vader, Frodo, Sub Zero, Mario, Hodor, Red Ranger, and more.

Let us know in the comment section what else should we add 🙂
Tags:
anime
,
atrakcje
,
blok dalekowschodni
,
koncert
,
muzyka
,
Pyrkon2022