Far-East Fantasy Section surprises again – Dorota "Bayushi" Baranska will be a lecturer on Pyrkon!
More and more lecturers confirm their participation in the Far-East Fantasy Section! Pyrkon being just around the corner welcomes another Guest – Dorota "Bayushi" Baranska! She is a real expert on the topic of Japan, its society and pop-culture. Everyone, who would like to learn a bit more about the land of the samurais, should head to this lecture right away!
Dorota "Bayushi" Barańska and her resume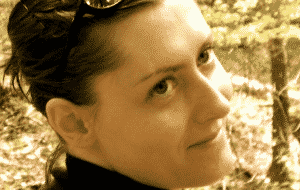 Dorota "Bayushi" Barańska – fascinated by Japan for so long, that she can't recall where it all began. She defended her Ph.D. thesis playing Japanese survival horror games. She's in love with the supernatural Japan, also keeping up to date with all the current society issues and phenomena. Author of the book "Lack of the absolute, terms of good and bad in Japanese pop-culture". She is fond of Japanese cuisine, specially okonomiyaki and inari sushi.