Ignis Cantores Choir will perform on the Outdoor Stage
This year's Pyrkon will offer plenty of opportunities to attend concerts and listen to a range of different music. The academic Ignis Cantores Chamber Choir is yet another attraction joining this program. Their repertoire includes sacred music pieces, movie soundtracks, and pop-music hits.
More about Ignis Cantores work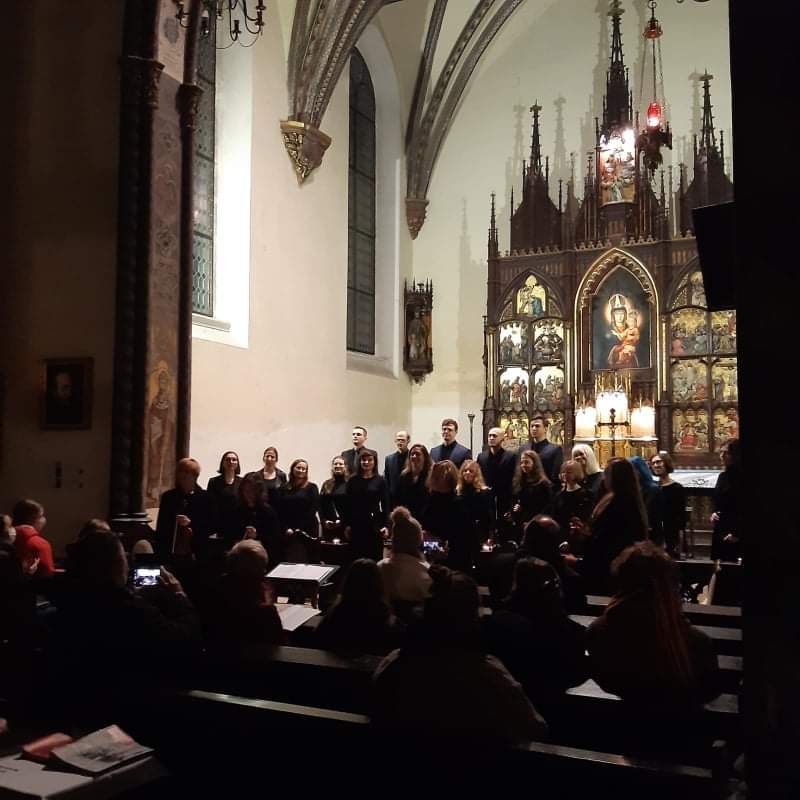 The choir is a collaborative of people of many backgrounds, crafts, and passions. It was established in the Autumn of 2016, making it the youngest academic choir in Poznan. Edyta Muchowiecka-Kominek is the choir's conductor and artistic director, associated with the Ignacy Jan Paderewski Academy of Music in Poznan. The choir was the first to perform the conductor's composed piece and have won their first prizes: Bronze Longa in the 4th National Contest of Old Music Ars Longa and a bronze certificate in the 7th National Festival of Carols and Pastorals in Rzeszow.
.