A well-known Ukrainian author will visit Pyrkon 2023. Lada Luzina to be a guest of the Literature Zone!
Ukrainian, resident of Kiev and author of the best-selling series about Kiev witches. If you are curious about how urban fantasy is doing in the East, then – together with the Insignis publishing house – we invite you to meet Lada Luzina.
Lada Luzina – who is she?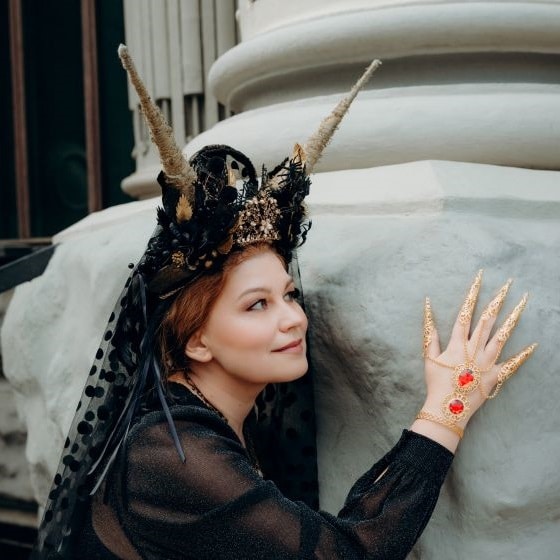 Lada Luzina was born in 1972 in Kiev, where she lives and works. She is a journalist, TV personality and one of Ukraine's most popular writers, with a series about Kiev-based witches that has become a bestseller in Ukraine. Her interest in the history, religion and magic of Kiev had a rather significant influence on the author's literary work.
She began her literary career in 2002, when she self-published her first book. The author's stories are mainly set in her hometown and usually follow the urban fantasy genre.
The first volume of the series "Witches of Kyiv" was published in 2005, and the series itself combines fantasy and detective fiction, thematically focusing on questions concerning Kyiv's cultural identity. In Poland, the novel that begins the series, "Witches of Kiev. Sword and Cross" was published in 2022 by Insignis.
The author also has a book to her credit entitled "Как я была скандальной журналисткой" ("How I was a scandalous journalist") and a book in the urban fantasy genre, "Demons of Vladimirskaya Gorka," which was published in 2020 and was based on the historical plague and cholera epidemics in Kiev.
Lada Luzina at Pyrkon
The author will appear at this year's Pyrkon Fan Convention in cooperation with the Insignis publishing house. So don't miss the opportunity to attend meetings with Lada Luzina and get her autograph!