A treat for all fans of electronic-folk music. Red Sun Rising & Olica will bring a true musical feast to the Outdoor Stage. ll accompanied by the white singing and a hurdy-gurdy!
Who are Red Sun Rising and Olica, and what is their craft?
Red Sun Rising is the stage name of Michał Niecikowski, a musician from Szczecin specializing in electronic sounds dipped in some folk and Slavic energy.

Olica is Aleksandra Suchowiecka, a scholar of old Polish songs, a vocalist, and an instrumentalist involved with folk projects Kipikasza and Dziadowski Projekt.

In 2019, Altar Records published their first EP, Awake the Rituals, which combines psychill electronics, hurdy-gurdy, and vocals inspired by the Slavic rituals and songs of Kurpie and Lasowians folk groups. The artists show through their work that the wheel of music's history comes full circle, and the trance is the shared trait between both old and new sounds.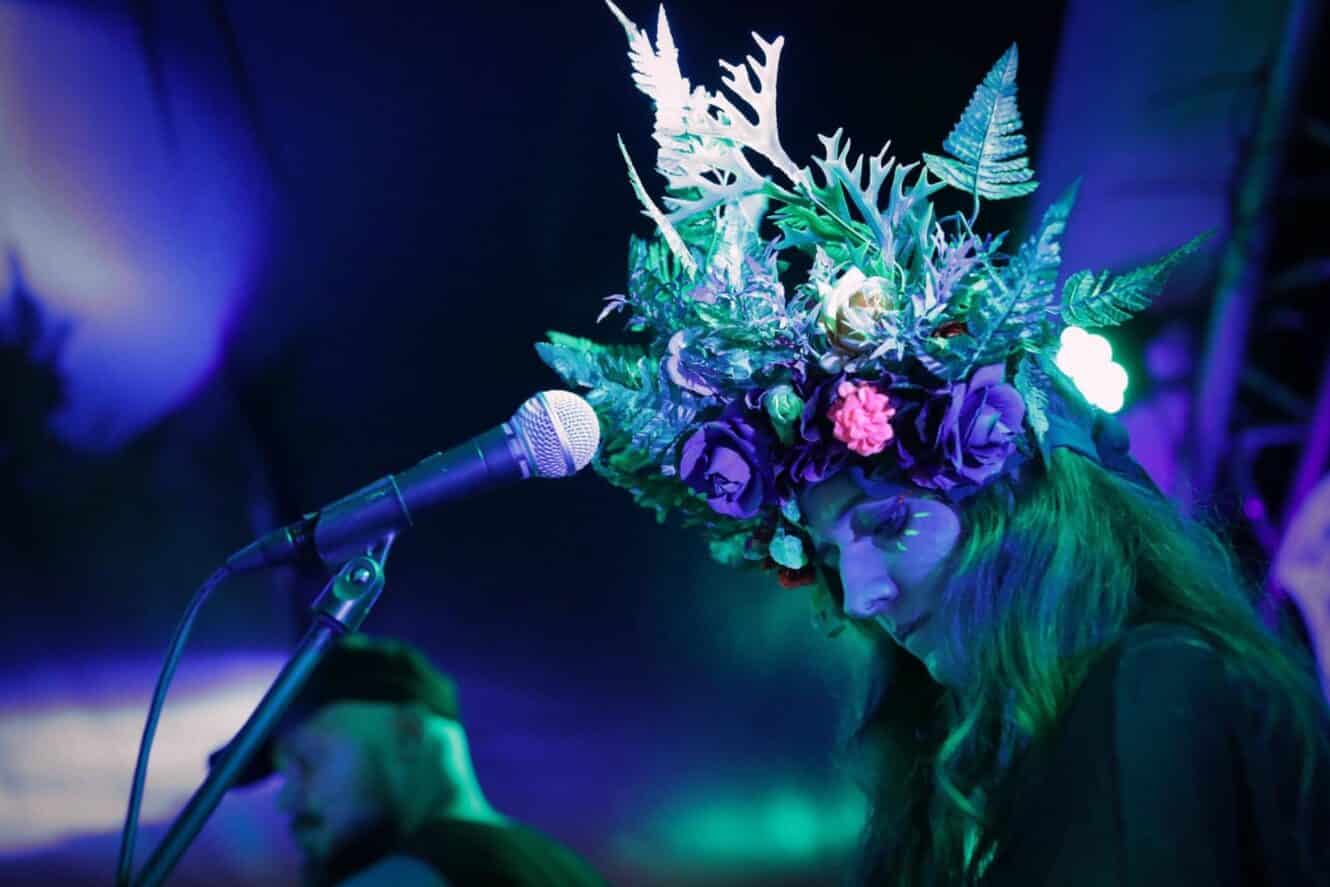 Check their social media for more information:
Red Sun Rising FP: https://www.facebook.com/redsunrisingpl/?fref=ts
Olica FP: http://www.facebook.com/olicasounds/
Soundcloud: https://soundcloud.com/red-sun-rising
Soundcloud: https://soundcloud.com/dziadowska-dziad
Youtube – EPka "Awake the Rituals": https://youtu.be/mDF6FQC4Q3U
One thing's sure; this concert will power us up with an electrifying musical experience!
Tags:
atrakcje
,
koncert
,
muzyka
,
Pyrkon2022
,
Scena Plenerowa