As you all well know, this year's Pyrkon has plenty of musical events up its sleeve , with concerts, performances, and other shows! All this awaits on the Outdoor Stage, which will be available for everyone!
Who will perform on the Outdoor Stage?
Our schedule is filled with concerts and shows by various bands and artistic groups so we're sure everyone will find something to their taste. We present a list of shows grouped according to music themes and artistic inspiration they express so you know what you can expect from each performance.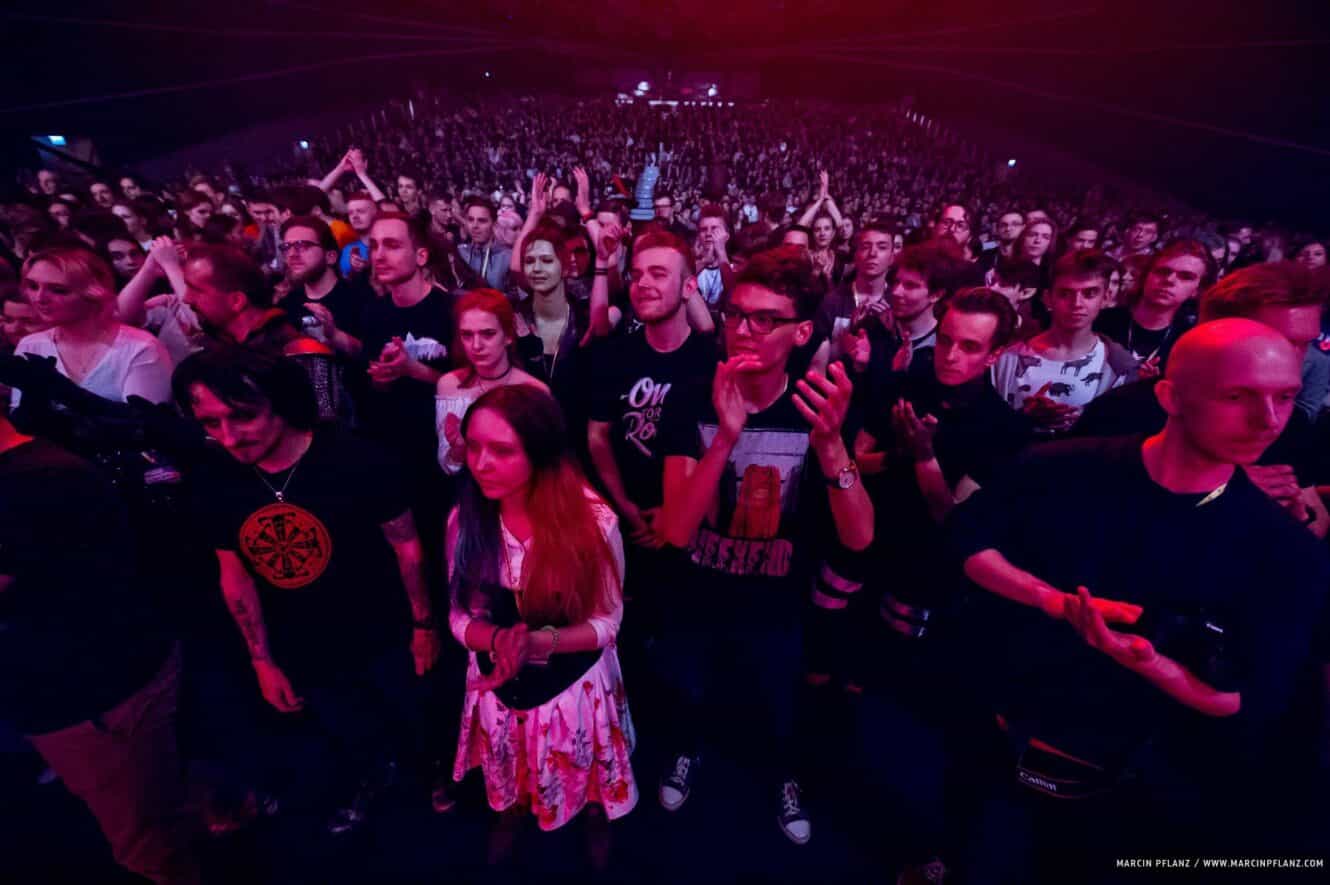 Slavic/folk bands:
Joanna Lacher – Królowa Lasu – a character created by Joanna for her solo music career. The artist also invites other musicians to collaborate. Królowa Lasu is Joanna's vocal mixed project. We love her for the rock and folk charisma she carries. Live instruments accompanied by heavy electronic sounds are another strong suit of this project.
Red Sun Rising and Olica – a folk-electronic band that adds white voice singing and hurdy-gurdy sound to the mix.
Lemko Tower – established in 2015, a band of young Lemkos from Strzelce Krajeńskie, a Polish ethnic group, who draw their inspiration from the culture and tradition of their ancestors.
Dziewanna – an artist whose work is a mixture of mystic folk and melodic folk metal with an added aura of mystery that is inspired by the world of The Witcher, Nordic-Slavic folklore, and Romantic literature.
Merkfolk – a folk-metal band known for catchy songs that combine accordion and violins with heavy guitar and percussion, topping it up with a female singer's growl. The acoustic version exchanges the harsh growl with an open, white voice.
Manga/anime performances:
Kohei – a Japanese singer who moved to Europe in 2019 to further advance his long-going music career. His repertoire includes soft, moving songs accompanied by an acoustic guitar but also electrifying rock hits.
Kobito Rakugo – the group will stage a play telling incredible stories in the theatric rakugo style.
Akiharu Idols – a group of idols performing songs primarily from the Love Live! School Idol Project series.
Karol Suchecki – an artist performing Polish covers of known songs from various animated series.
WAKEY Dance Crew – this group counts 15 members, and they will all come to perform covers of K-pop choreographies!

Synthwave:
Jeremiah Kane – a four-piece band from Poznan which combines such genres as synth-wave, dark synth, and metal with a tinge of retro game sound.
Classical sounds:
Ignis Cantores Choir – the WSB University academic choir. Their repertoire includes classical sacred music pieces, movie soundtracks, and pop-music hits.
Jacek Kowalski – a versatile artist who calls himself a songster, art historian, lover of Old Polish poetry and… a Sarmatian. His artistic output includes his original songs telling the stories of the old world but also his renditions of old French and Polish songs.
Cosplay: additional events
Evil Cosplay – a contest for nimble cosplayers. The task is to create an improvised costume out of scraps, junk, offcuts, debris lying around, and pretty much everything that is not fixed to the ground. Fine seam work, intricate foam designs, and masterful woodwork are strongly discouraged!
Cosplay Competition: Original Designs – best original cosplay design contest with cosplay show.
Cosplay Show – here, everyone can show their costumes. We invite everyone who would like to go on stage along with other cosplayers and demonstrate their work.
Dubbing group:
NanoKarrin – a dubbing group making their own Polish covers of various songs. Their most popular covers are Imagine Dragons' Warriors and Mili's World.execute(me), although these are just a tip of what the group has in store. Instead of listening to the Youtube video, this time, you can hear them perform live on stage.
Tags:
atrakcje
,
cosplay
,
koncert
,
muzyka
,
Pyrkon2022
,
Scena Plenerowa
,
występ