Żniwa, a pagan folk band, will play on the Outdoor Stage!
This time we have something for all you lovers of unusual sounds. Playing epecially for you on the Outdoor Stage will be Żniwa, who create music in the original, and certainly noteworthy theme of pagan folk. Their music oscillates around neo-Celtic, Slavic and Nordic vibes. Doesn't it sound intriguing?
Who are Żniwa?
Żniwa is a married couple of multi-instrumentalists, Skjere and Raido, who are very much in love. Their music triggers primal instincts, makes you dance, and at times also introduces some nostalgia. You can expect an inspiring artistic mix during their performance on the Outdoor Stage.
During concerts, they present their original material inspired by ancient legends and music. What's more, the repertoire will also include real songs from centuries ago.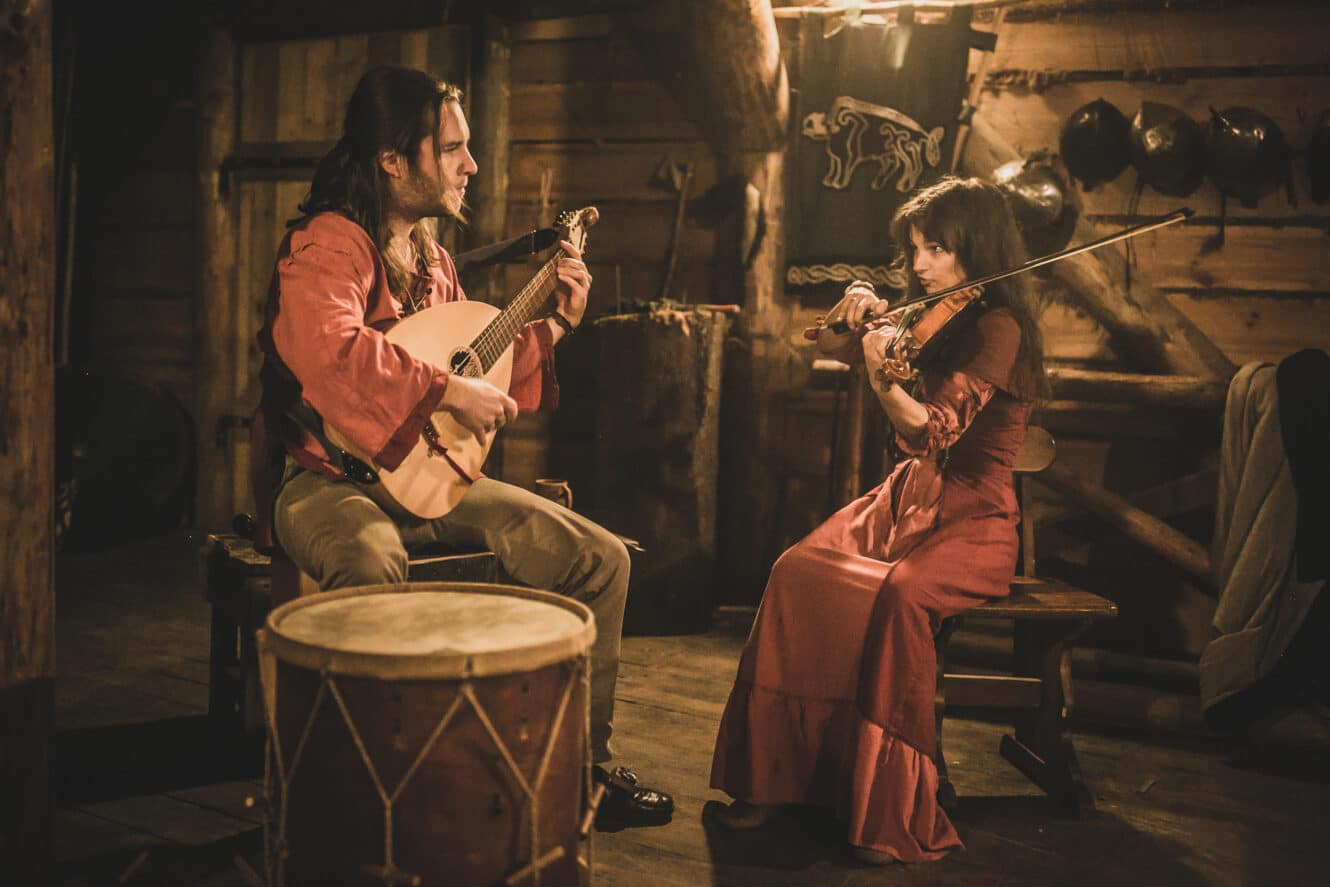 Żniwa uses only real, acoustic instruments that resound both on stage with microphones, but also without power in the middle of the forest. And the list of instruments that can be heard in their songs is impressive! Indeed, in their work they use the romantic lute, fiddle, a whole quiver of various flutes, a viola, Celtic harp, didgeridoo, cajon, a log drum or noise makers. Plus, two amazing voices and, above all, the spirit of pagan music!
Are you curious about what they will present to us at Pyrkon? So are we!