Fantastic exhibitions

Fantasium Creatium is a place, where fantasy meets art. Here you can find exhibitions featuring not only well-known and iconic universes, but also emerging projects, all maintaining fantasy qualities.
If you are wondering, what could anyone do with artistic abilities and a head full of ideas, here you will find the answer. In Fantasium Creatium artists from the whole country present their amazing works. Paper models of spaceships, cardboard weapon replicas, upcycled gadgets – the only restraint is artists' imagination. Only one thing is certain, this is the place, where you can feel the fantastic spirit of distant universes and get truly immersed in Fantasy.
Interactive exhibitions- Experience the fantasy on your own!

There are more than one reasons for Fantasium Creatium's uniqueness. It's not only a place where you can look at the exhibited projects, but also pick them up, talk to artists or take pictures together! If you have ever dreamt of holding blasters straight from Galactic Empire or taking picture with Princess Leia (even if it's only a sculpture), you came to the right place. However, remember to ask if authors don't mind touching their works. Not every model is capable of lasting even the most careful convention attendee.
What is where- a word about thematic zones

Fantasium Creatium is divided into thematic zones. If you're interested in a specific theme, you don't have to search for your desired projects around the whole venue. All exhibitions of the same theme are arranged in one place. On Pyrkon 2018 you would find i.a. Science Fiction zone (with i.e. Star Wars, Star Trek, Transformers sub-zones), Fantasy, Science or Emerging Artists zones. Comprehensive description of all zones and exhibitions will soon appear on our website.
Emerging Artists Exhibitions

On Pyrkon we value creativity and would like to give chance of public debut to all creators. That's why we came up with a separate zone, where upcoming artists could display their works. If you are producing outstanding pieces, yet haven't had a chance to exhibit them on any conventions or festivals, it could be a perfect occasion, to present those to wider public. If you decide to exhibit your work with us, we'll provide you with:
U-shaped exhibition wall
two benches
two chairs
2 festival passes (one for the author and another for accompanying person)
Submit an exhibition
Feels like it's something for you? Do you want to have your own display in FantasiumCreatium? Or maybe you have any questions? Let us know by mailing the exhibition section organizer: anna.sikorska@pyrkon.pl
Authors of the best exhibitions would be awarded!
Notice that displayed works must be made by you! We don't accept store-bought collections.
Exhibition descriptions
Sci-Fi Zone

Stanley's Workshop
Fantastic Creations Workshop of Stanislaw 'Locker'Czarniecki is a place where anyone can find something interesting. Stanley makes from scratch fantasy and Sci-Fi themed prototypes, sketches, models and figurines. During Pyrkon you would be able to see the process of model-making or sculpture carving. The author will be glad to explain used techniques and show how to handle precise tools.

Arek's Transformers Madness
Fortress Maximus, Optimus Prime, Megatron,  Windblade, Bumblebee, Starscream are the most recognisable Transformers from the over thirty-year-old history of shape-changing robots from the planet Cybertron. At PYRKON 2018 for the first time ever I'm going to present a part of my collection of Transformers models which contains figures from all over the world.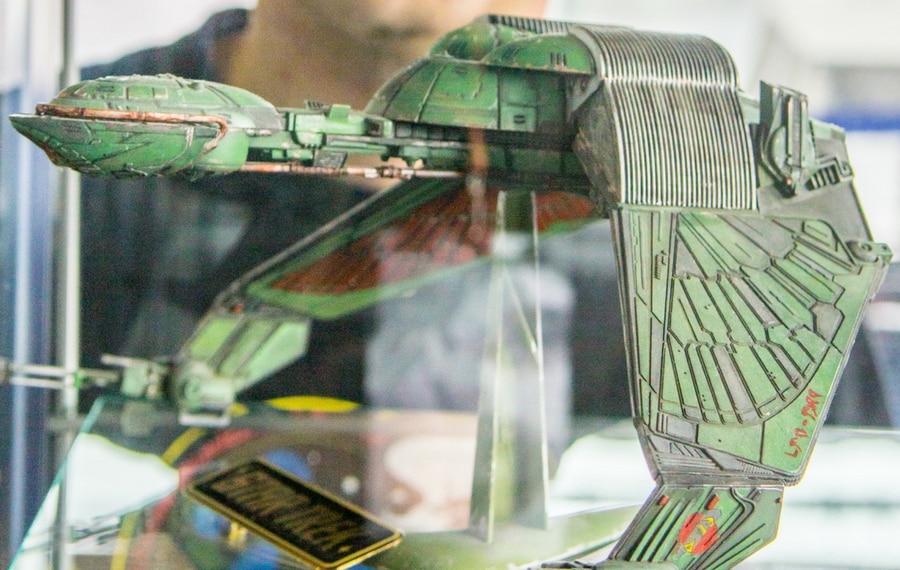 P.I.S.O.F. Science Fiction exhibition
The Poznan Institute of the Space Odysseys Fans (polish P.I.F.K.O. = beer) as every year,  invites you to the Science Fiction exhibition. In addition to the largest individual collection of Star Trek in Poland (which is even bigger this year), models from such series as Star Wars, Seaquest, Tron or Batman, and others will be presented. The exhibition includes various types of spacecraft models, books, weaponry, communicators, and various items produced under a license and those fan-made. Of course, apart from the exhibition, we will also be there 🙂