Bumblebee coming soon not only to a cinema near you! Cosplayer Thomas DePetrillo to visit Pyrkon
Are you counting down the hours until the Bumblebee premiere? The release date for Poland is January 4th! And we come bearing news that will definitely sweeten the wait time for you. One of the featured guests at this year's Pyrkon will be Thomas DePetrillo, wearing a cosplay costume, which is a perfect rendition of the yellow Transformer from the movie! It is 289 cm tall!
From Halloween costumes to working with the greatest brands on the market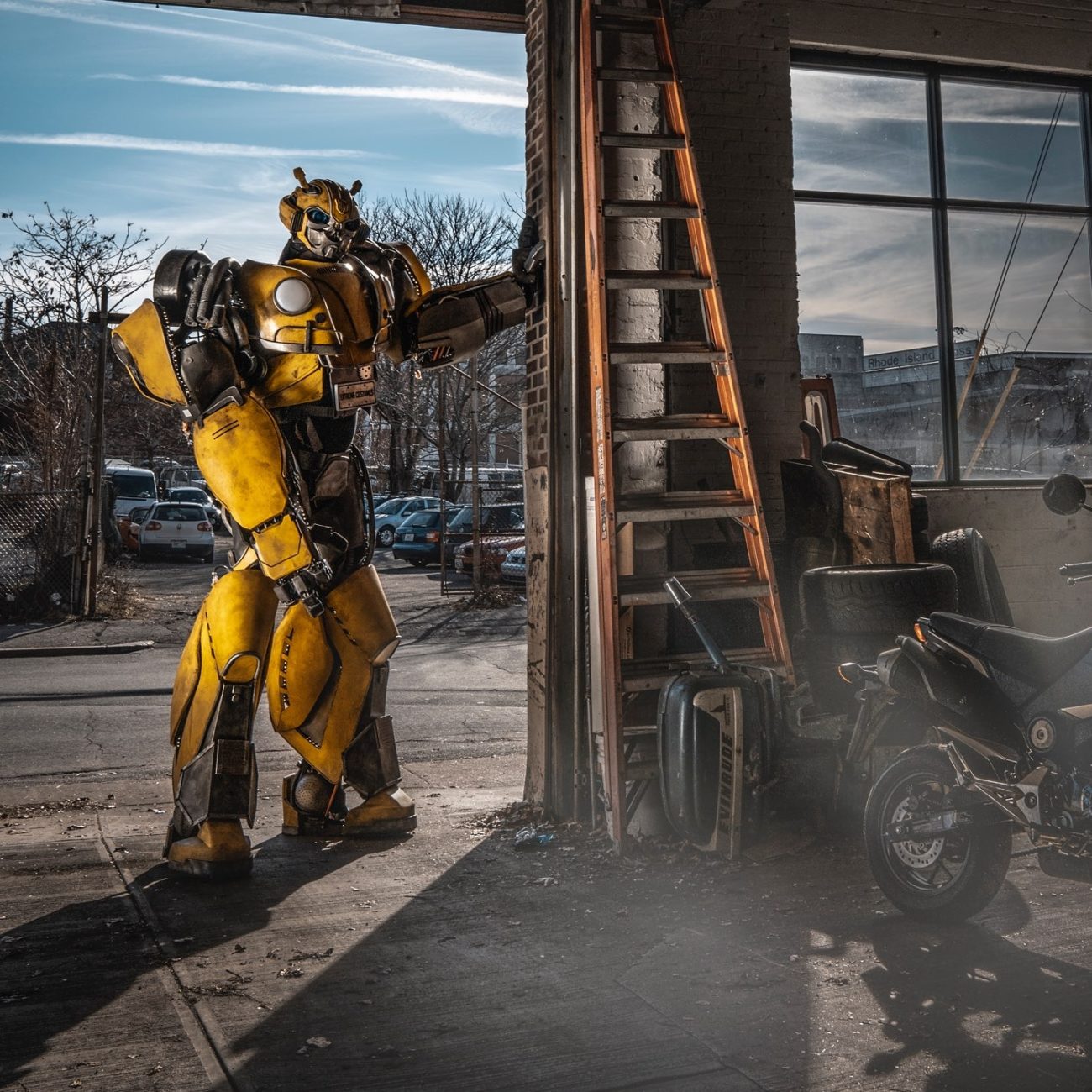 Thomas DePetrillo started making "Extreme" costumes 22 years ago, mostly for Halloween costume contests. He joined the cosplay community in 2009 with his first of 6 Bumblebee cosplays. Since that point he has made cosplay his full time career, and employs a team under him. He has clients like Chevy, Caribbean Cruise, Disney, Sky Network, Duck Tape and Hasbro. Thomas' works can also be viewed on the Internet, his social media handle being Extreme Costumes.
Costumes worthy of the Guiness Book of World Records
Extreme Costumes has also won multiple awards, including best in show at New York Comic Con and Anime Expo, Americas largest comic con and anime conventions. His work is also featured in the Guinness Book of World Records four times, for the world's largest mobile cosplays.
Full-time cosplayer
Thomas is not only creating cosplay costumes, he also derives great joy from wearing them, which is why he has been a featured guest at dozens of events. His shop is 4,200 square feet filled with a full armory of robots. He has successful YouTube, Instagram, FaceBook and Twitch channels.