Chris Birch will be a guest of the Role-Playing Zone!
The Role-Play Zone wishes to inform you that yet another prominent guest will visit Pyrkon 2019 – Chris Birch

Who is Chris Birch?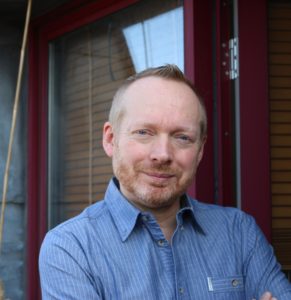 Chris is an entrepreneur dealing in games. In 2012, together with his wife, they launched Modiphius Entertainment – a company located in London, publishing role-play games, board games, novels as well as selling accessories for those games. Their aim is to inspire those, who read or play with stories of heroism, adventure and courage.
Modiphius developed incredibly fast thanks to a series of successful crowdfunding projects on Kickstarter, through which they managed to collect over two milion pounds! They also published their own product entitled Achtung! Cthulhu, as well as several licensed ones – a Kung Fu Panda themed board game, Siege of the Citadel, a cooperative game called Thunderbirds, with Fallout: Wasteland Warfare, a miniature game set in the world well known from Bethesda's games, sooton to be published as well.
Intrigued? Come to a meeting with our guest, who will be happy to share his knowledge and
experience with you!