Dziewanna to perform at Pyrkon – thanks to your votes!
This time we present to you an artist who will perform on the Outdoor Stage at your request. It was you, in the "Time-Turner" contest, who chose Dziewanna as the artist you want to hear again at Pyrkon 2023! Dziewanna is preparing something new for you, she will play songs from her latest musical project "I, witch". Get ready for an extraordinary musical experience that will also make many of you reflect for a moment. 
Dziewanna – about the artist and her music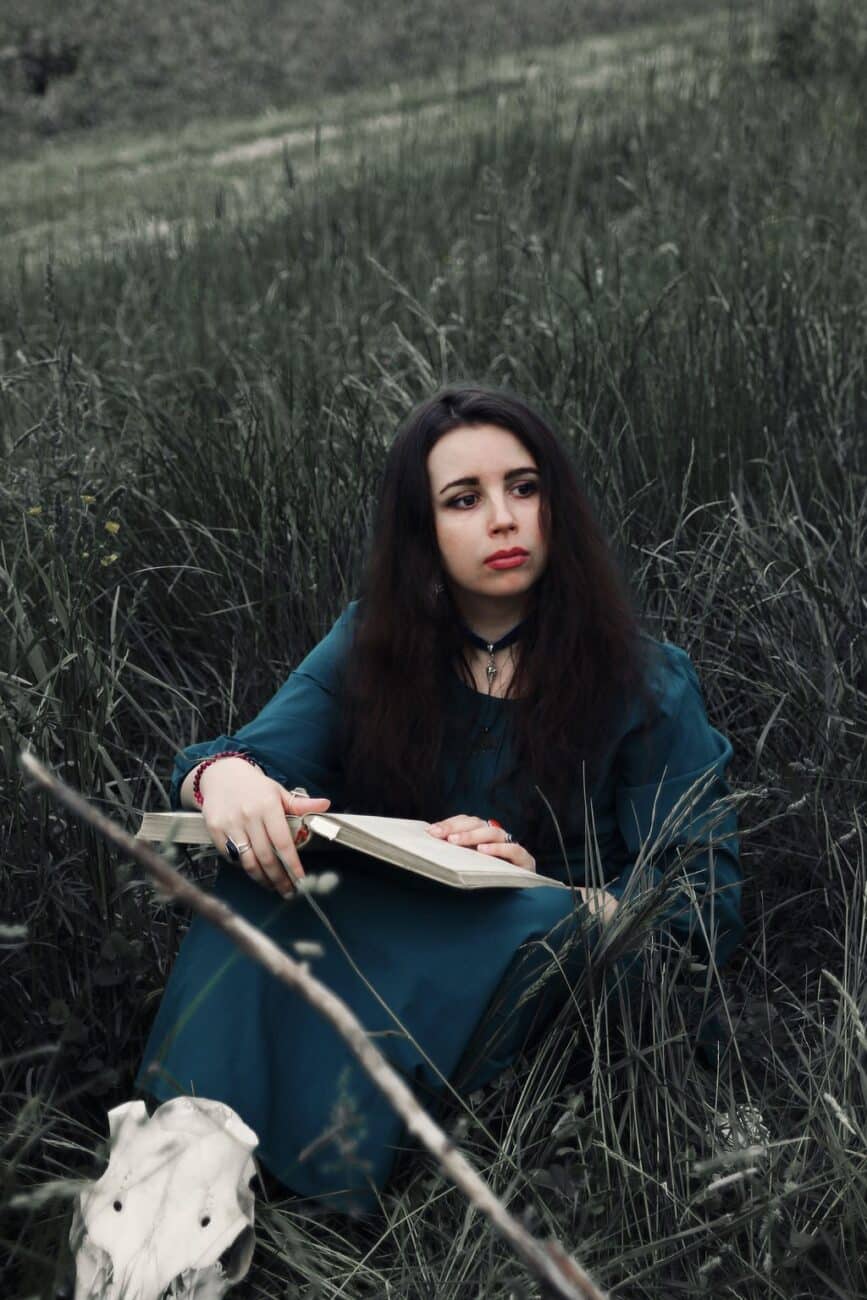 Agnieszka Suchy, known as Dziewanna, is a composer and singer from the Silesian Beskids.  He creates and performs mystical folk inspired by Highland, Slavic and Nordic cultures and the Witcher series. In 2019, she released a conceptual full-length album, "Widziadło." She is the winner of the Wirtualne Gęśle for the 2019 Folk Album of the Year and a finalist in the 2022 Influencers LIVE Awards.
Dziewanna's latest work focuses on the fate of witches persecuted by the Inquisition. The fruit of her work is a project created thanks to a successful crowdfunding campaign – "I, witch" is an artistic work that is intended as a form of reminiscence of the victims of inquisitorial practices. 
The idea for the project "I, witch" was born out of an interest in the figures of folk healers and the art of herbalism, as well as the history of the so-called witch hunts. The fruit of these inspirations is, maintained in the climate of poetry set to music and folk, the author's song "I, witch", for which a video was created. Those who are interested and interested can take a trip to the Tatra and Beskid Mountains and travel along the trails of the Cieszyn region, all accompanied by the piano (Radomir Rakowski), cello (Marta Kaźmierczak) and singing of Dziewanna. The music video features, among other things, shots from Cieszyn. 
The song tells the story of two witches (played by Dziewanna and Karolina Francuz) who lead a quiet life at the foot of the Tatra Mountains. What the women don't know, however, is that their trail is already being followed by the Inquisition… Here you can find the video clip, be sure to see what fate befell the witches.
Meanwhile, we also want to announce that we will soon introduce you to the second of the winners of the "Time-Turner" – Jeremiah Kane!