Far East Fantasy Section announces another Guest – Aleksandra Jaworowicz-Zimny
We have the pleasure to inform, that the Far East Fantasy Section has welcomed another Guest – Aleksandra Jaworowicz-Zimny. So if you're interested in Japanese culture, then her lecture is something you don't want to miss!
A few words about Aleksandra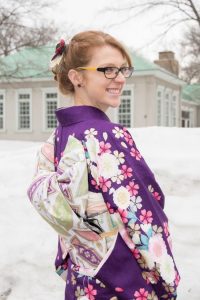 She finished Japanese Studies on the Adam Mickiewicz University. She became a PhD, specializing in fan culture and the portrayal of war in Asia and the Pacific Ocean in fan works, at the Faculty of Education in Hokkaido University.
Aleksandra on Pyrkon!
If you want to find out why Nazis are so popular in Japanese pop culture and fan culture, then you have to attend her lecture! What do the Japanese associate with the Nazis? That's exactly what Aleksandra will tell you.