Gaming Zone at Pyrkon 2023 – discover amazing adventures in the world of games!
"I am a player. Not because I don't have a life, but because I decided to have many." Probably every self-respecting gamer has encountered this slogan, and we have to admit that games give us this fantastic option to experience many different stories. And at Pyrkon we want to share our experiences of our virtual travels. Who knows, maybe you are one of those game lovers who would like to release your own production into the world? Or maybe you're just looking for new tidbits about your favorites? There is something for everyone in the Gaming Zone.
Attractions on the first floor:
On the first floor of the Gaming Zone, your first search for virtual adventures awaits you. Here, in a piece of history, both old games and brand new ones come to life before our eyes. You can immerse yourself in nostalgia and play the first Mario in the Retro Zone. If you prefer the atmosphere of arcade slot machines, you will find plenty to choose from. And for e-sports fans, we have prepared special attractions that will please the eye and turn up the adrenaline. We can't forget about the beloved Nintendo – for the first time in the history of Pyrkon we will offer such an extensive zone dedicated to this console. Regardless of your favorite genre or platform, memorable entertainment awaits on the first floor of the Gaming Zone.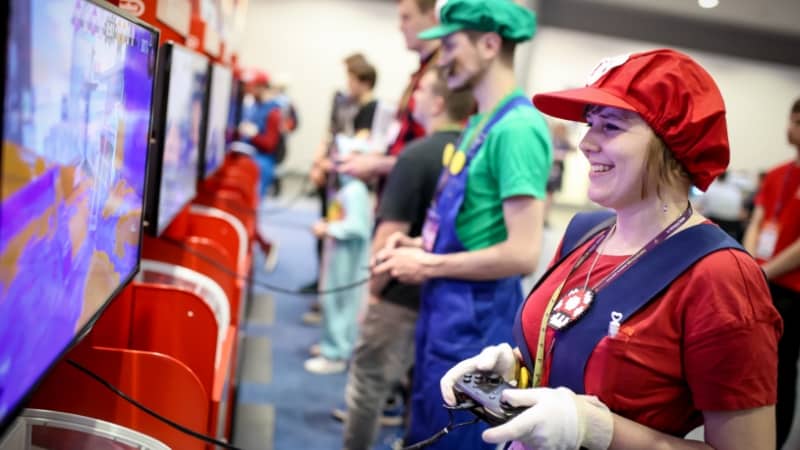 Attractions on the mezzanine:
A number of lecture halls await you on the mezzanine floor of the Gaming Zone. You will have the opportunity to listen to inspiring lectures on a wide variety of gaming topics. In addition, there will be meetings with esteemed creators who have made their mark in the history of computer games. Are you familiar with "The Chronicles of Myrtana"? If so, you will certainly be interested in meeting with their creators. And if you want to satisfy your appetite for an unforgettable experience, don't miss the "Nerds Kitchen" lecture! Do you also desire to participate in something special? Get ready for an extraordinary musical experience that will transport you into the world of games.
Games tournaments in the retro zone:
One can not forget the exciting game tournaments in the Retro Zone. For lovers of classics, we have prepared unique events that will allow you to discover the magic of games from years ago. Are you ready to face off in epic duels on consoles and retro computers? Feel the thrill that generations of players have experienced. Take part in tournaments of such classics as "Quake III: Arena", "NFS 3", or "Mario Kart 64". Prizes, glory and unforgettable memories of retro games await you.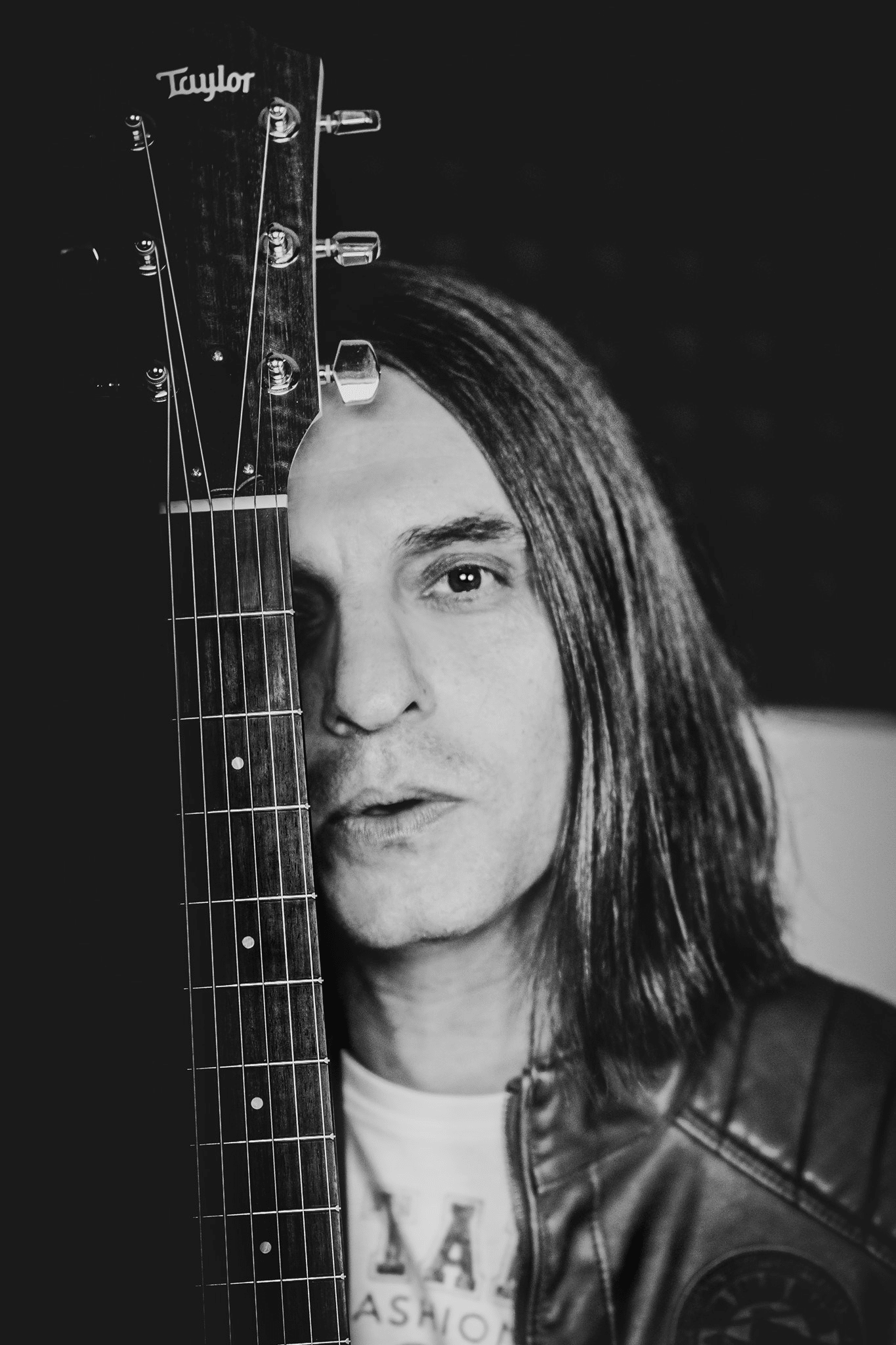 Also worthy of special mention are the unusual guests attending this year's Pyrkon. Borislav Slavov, a well-known music composer, will give a lecture on Friday, and will also provide us with a small demonstration of his musical talent. This is a unique opportunity to meet this talented artist in person.
Another unique highlight of the Gaming Zone at Pyrkon 2023 will be an unforgettable piano concert to be held at the Earth Hall. It will star Paul Anthony Romero himself – creator of the epic music for the iconic "Heroes of Might and Magic III." Romero, known for his incredible musical talent, will take us on a musical journey through the magical worlds of this legendary game. His compositions, which have accompanied many players as they conquer fantastic lands, will be brought to life in a live performance by the piano master. This is a unique opportunity to hear these pieces in their full glory and feel their power first hand.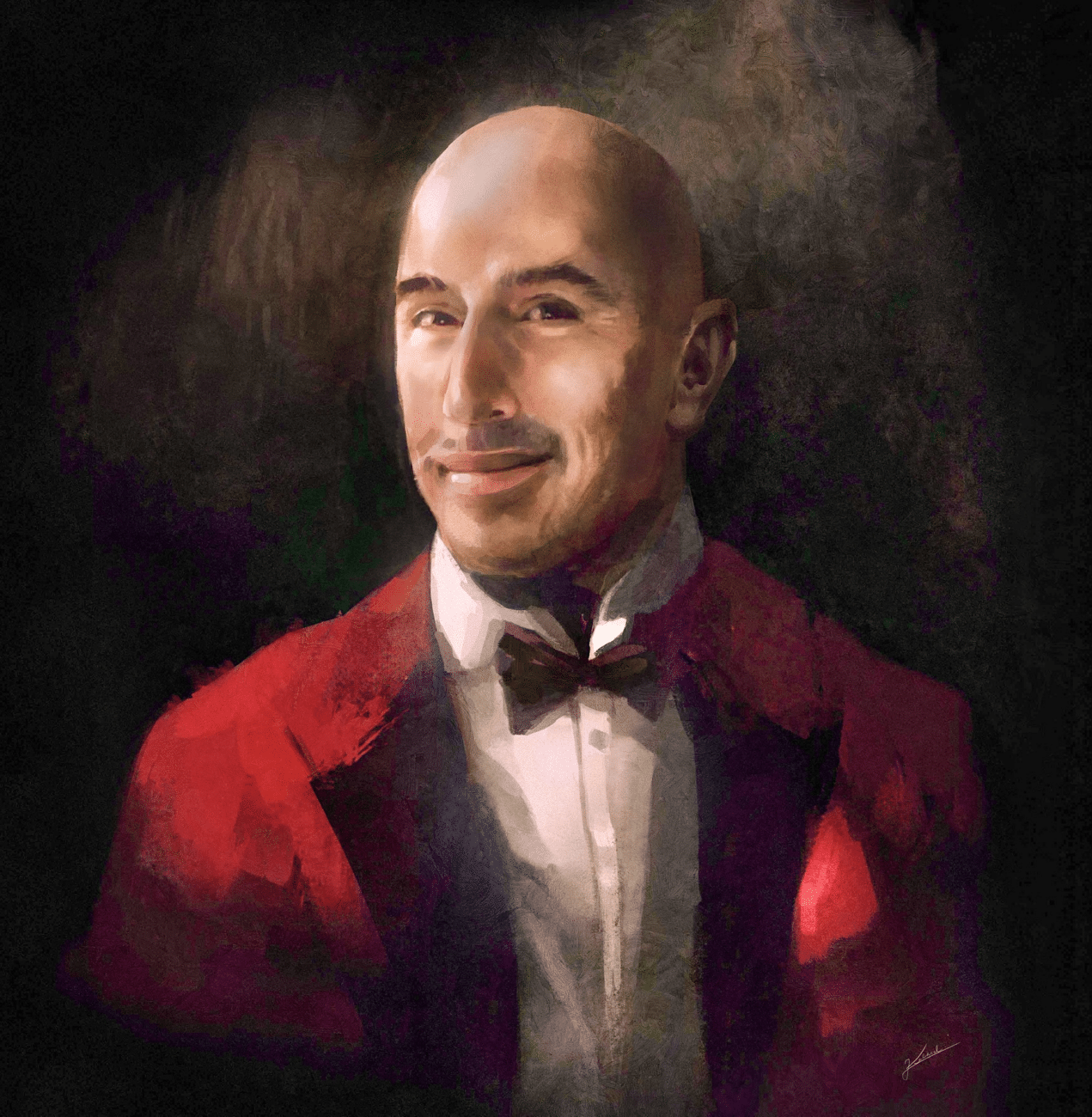 We also can't forget about the phenomenal team of creators who created the "Chronicles of Myrtana." They will be present at Pyrkon, ready to share their experiences and talk about the process of creating this unique universe. An added treat will be the Nerds Kitchen crew, who assisted the developers and threw their two cents into the culinary part of this game. Look for them at their lectures or at their Q&A session in the Spire.
Since the release of The Witcher 3, the tvgry channel has produced a lot of material dedicated to this iconic production from CD PROJEKT RED. Some may ask: is that all there is to it? The tvgry panel, however, does not intend to limit itself to the beaten path. Members of the channel will provide you with a behind-the-scenes look at their work, talk about their use of popular gaming themes, and reflect on exploring new avenues on YouTube. Moreover, they will try to avoid answering the question that has been bothering fans for a long time: 3 The Witcher 3 the best?
Of course, these are not all the guests who will visit the Gaming Zone at this year's Convention! Pyrkon 2023 is the perfect place for all gaming enthusiasts. The Gaming Zone attracts attendees with its variety of attractions, from retro gaming to the latest trends. Whether you're an avid gamer, game developer or just a curious enthusiast, you'll find this place an unforgettable experience. Come and join the community of gamers at Pyrkon 2023!