The Role-Playing Zone wastes no time! We are pleased to announce that Jeff Richard will
make an appearance at Pyrkon – a man whose tentacle marks can be found in all kinds of
game systems!
Jeff Richard's achievements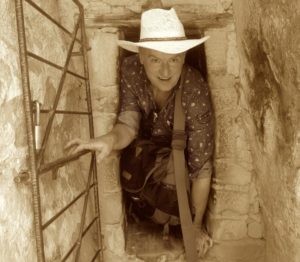 The Role-Playing Zone's latest guest is the creative director of Chaosium Inc.. He is the publisher of: Call of Cthulhu, RuneQuest, HeroQuest, and one of the main designers of the new edition of RuneQuest. He was also the main author and artistic director of Guide to Glorantha, RuneQuest, HeroQuest Glorantha, as well as many other supplements and articles for these products and other game systems (such as Call of Cthulhu and 13th Age).
Born in sunny California, longtime Seattle resident, currently rumored to live somewhere in a fortified bunker near Berlin. He will make his Pyrkon appearance to share his vast knowledge and experience with our participants.
Tags:
program
,
program
,
rpg