We are counting days to Pyrkon, but this does not mean it is the end of long list of the great personalities joining the group of invited speakers. This time it has got longer as Simon Zack, a writer who can be found in the Literature Section, will visit Pyrkon. On a daily basis, as he describes it, he deals with e-writing, which is, creating stories and novels for reading in the form of e-books. Everyone interested in this area of literature is more than welcome in his lecture!
Simon Zack and his silhouette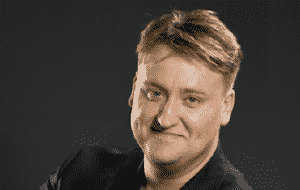 Born in 1979, writer, fan of fantasy in every form, veteran of RPGs and board games. A regular visitor of fantastic events, tireless speaker, eternally involved creator of convention attractions. Cinema lover, fan of 80's, 90's movies and synthwave music. A Cthulhu geek, who loved Trekkie and Browncoat with all his heart.
Tags:
program
,
pyrkon2018