JEREMIAH KANE will perform on the Outdoor Stage!
We intend to keep the fantastic news coming! Another music event we have prepared for you is the JEREMIAH KANE concert live on the Outdoor Stage! JEREMIAH KANE is a four-piece band from Poznan which combines such genres as synth-wave, dark synth, and metal with a tinge of retro game sounds. It sure looks like an introduction to an electrifying show!
What can we expect of JEREMIAH KANE?
A word describing their music surely wouldn't be 'calm'. With the unrelenting force of their vigorous sound, JEREMIAH KANE'S songs dispel all boredom. During shows, they make good on their promise to interact with the audience, exhibiting fun and special affinity. Each of the performers gives 250 percent of their energy. And that's not all. This will be the band's first concert with a live percussion, so we are in for an even stronger musical punch!
A few words about the band's history
JEREMIAH KANE started out in 2017 as a solo project of Jeremiah himself with a release of the debutant EP NEOANGELES and later this year, his first album, THE NEW DAWN. Both were thematically connected to the video games and synth music of the 80s.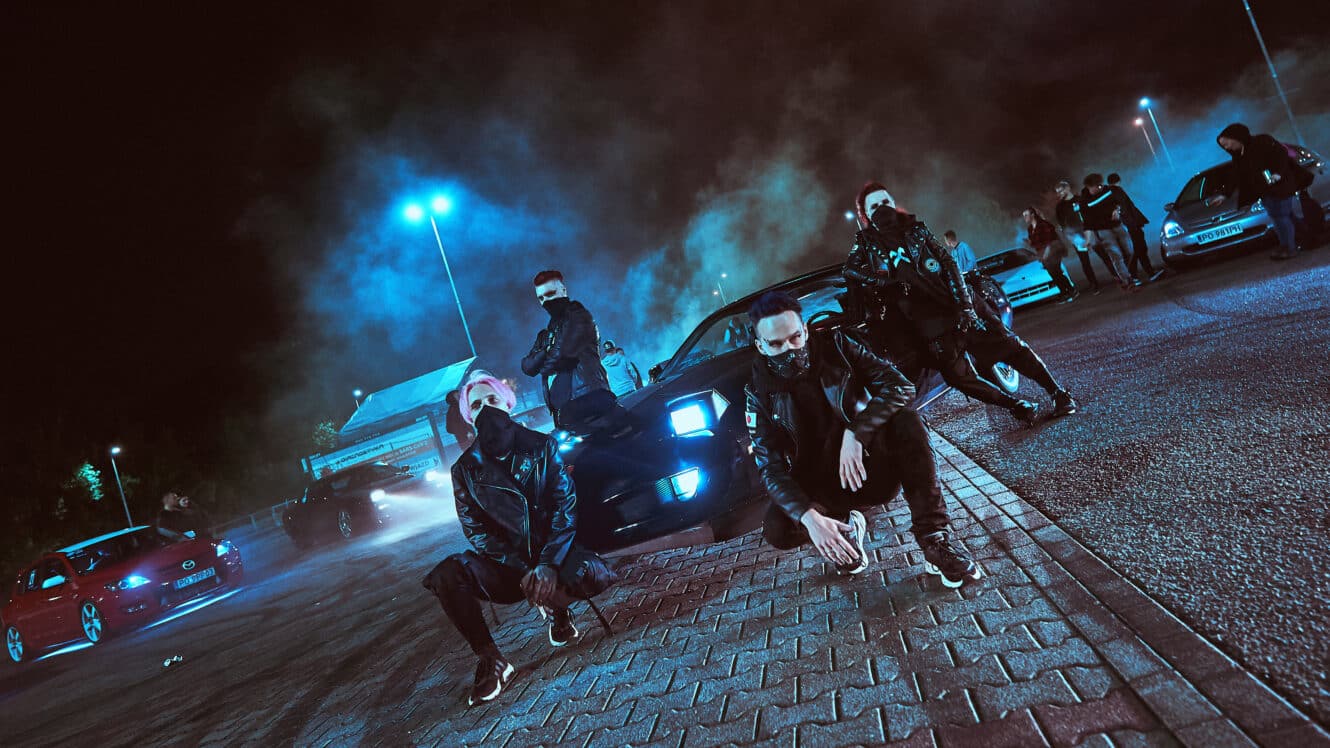 Vincy joined the project in 2018 as a guitar player, and his performance live and in-studio brought some breath of fresh air. This collaboration led to releasing another album, ALL OR NOTHING, late in 2018. The record was very well-received by the fans and new listeners who appreciated its expressive love for electronic music of the 80s, retro video games, and the rock genre.

In 2019 the band focused on live concerts and went on their first tour through countries like the Czech Republic, Slovakia, Ukraine, Hungary, Germany, and Belgium. The tour promoted their newest album and helped in their search for new inspiration.

In 2020 the band started a collaboration with well-known German metal music producer Kristian "Kohle" Kohlmannslehner, and together they published singles NEVER BACK DOWN and SPECTER.

In 2021 JEREMIAH KANE signed a contract with the German music publisher NoCut Entertainment, and they played their second-biggest concert during Castle Party Festival in Poland.
Don't miss your chance to hear them live during Pyrkon! Check out the link below to learn more about the band: https://m.facebook.com/jrmhmusic?
Small bonus
There is also a small musical present we have in store for you! Our organizers have come up with a Spotify playlist dedicated specially for you: https://open.spotify.com/playlist/40r6wvFaTJ4YOkCrSHQtmI?si=33245350e72b40d1
We hope it will sweeten your trip to this year's Pyrkon. We can't wait to meet you!

Everyone will find something to their taste here. Embark on a sentimental journey across a multitude of universes and meet your heroes 🙂 You will come across Geralt, Jaskier, Neo, KIT, Darth Vader, Frodo, Sub Zero, Mario, Hodor, Red Ranger, and more.

Let us know in the comment section what else should we add 🙂