Have you ever wondered what one can do with a couple of paper sheets, a bit of creativity, and some free time on their hand? If you would like to find out, visit Pyrkon Exhibition Zone and feast your eyes on the fantastic collection of paper models!
Paper, rock… scissors?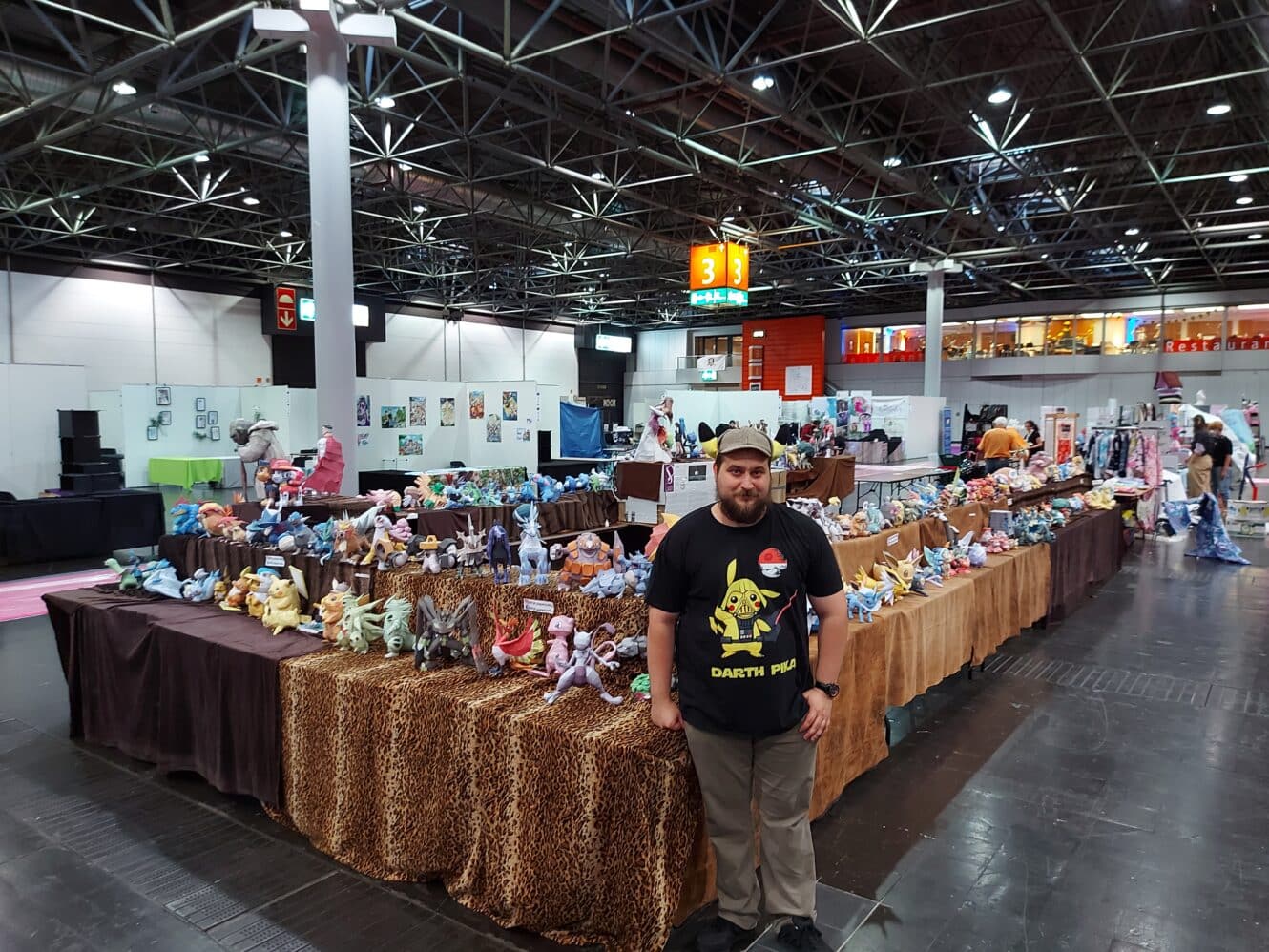 You may recognize Patryk Groszkiewicz and his phenomenal papercraft as he has already visited Pyrkon several times and shown us his paper models of Pokemon and Digimon. This time he will not only display the familiar, cherished by everyone creatures (which still make up most of his collection) but also characters from various universes. His exhibition includes models of characters from games such as Legend of Zelda, League of Legends, and Genshin Impact.
The Exhibition Zone will display nearly three hundred of his works; some reach 70 cm in height! It's a sight to see, so make sure to mark it on your Pyrkon path. The tenacity and precision needed for such craft make this exhibition truly worth the beholder's wonder.